When you start accepting guest bloggers, as the blog owner, you have a responsibility to make sure their post coincides with what your site is all about. This means you need to check your guest bloggers' links in their posts.
Guest Blogging 101: Check your Guest Bloggers' Links In Their Posts2>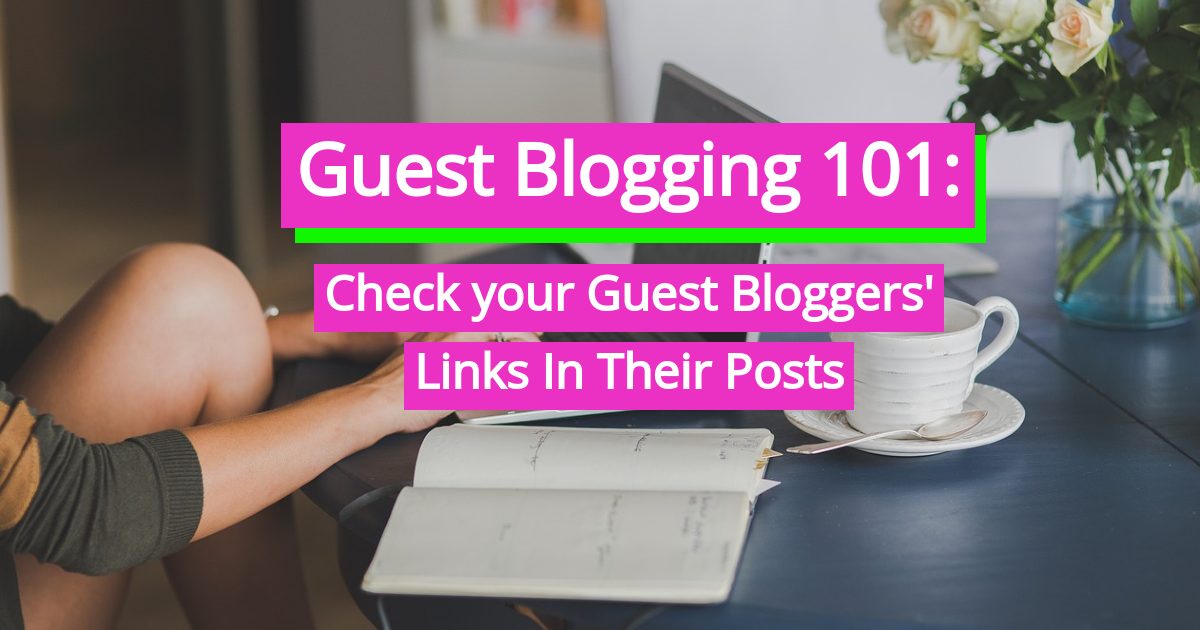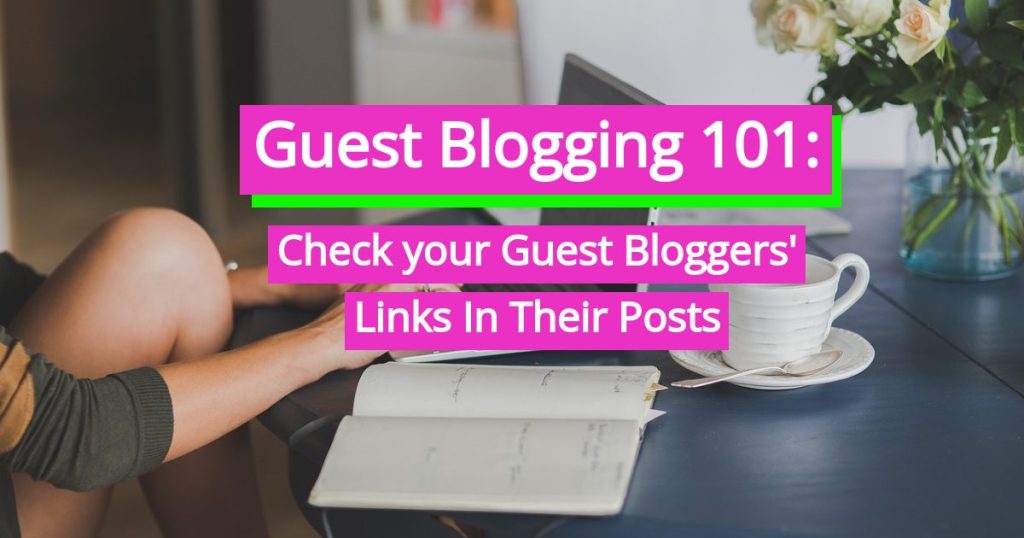 Perhaps you're not as strict with your own guest writer submission policies? That's okay, but you need to establish some type of quality control in order to protect your brand. In fact, there's a couple ways that links could harm your blog:
Paid Links
Affiliate Links
Spam Links
Excessive link dropping
Paid Links
Some blogger's aren't promoting their own work. Some are promoting other companies, and often will approach you with a hefty list of articles on different websites. Make sure to click on them and review them. Pay attention to the links. If they seem salesy or link out to a business website, more than likely the blogger got paid to write an article by a company wanting to get backlinks.
If that's not right for you, make sure to let the guest blogger know that you reserve the right to edit the article and even replace links. This means that they may change their mind about submitting an article.
The alternative to this is to ask them about the links within the article. If they got paid to place those links, then let them know that you either won't accept the article, or you charge a sponsored links fee of whatever amount to publish the article. If they're getting paid, you should too since they are ultimately using you to advertise.
Affiliate Links
Affiliate links are where you link to a product or service, and get a portion of the sales. Some guest bloggers may try to slide in their own affiliate links within their posts. This is extremely rude, unless you've given them permission to do so.
Spam Links
If the links within your guest blogger's post link out to scammy sites or websites that have nothing to do with your niche, then you can either remove those links or refuse the article. In a lot of cases, they probably got paid to do that.
Excessive link dropping
It's good to have a balance of internal linking and external linking on your articles, but excessive link dropping could look a bit spammy. It's good if your guest blogger is great at using references, but unless it's a guide with statistics need those notations, you really should edit any excessive linking. Make sure to add some of your own site's links instead.
As a note, if you're seeing your guest bloggers linking to sites (leaving spammy links) that aren't relevant to yours or their own, you could even face some penalties from Google.
Unfortunately, while there are a lot of honest bloggers out there, some guest bloggers have an agenda. You will see guest post submissions that have nothing to do with your niche. You'll have some proposals that are obviously copied, pasted, and emails to multiple blog owners. Sometimes you may have to reject every submission that comes through.
Make sure to have a guest blogger policy established. You might even want to create a page designated to that. This will give your guest bloggers a better idea on what to expect. You could even make it a requirement of potential guest bloggers to read before submitting their posts. You might get some guest bloggers mad or they may not want to submit, but you're looking for quality articles, not quantity.
Does your blog accept guest posts? Have you set any guest blogging rules for your blog?What are your blog's guest posting rules? What's your worst guest blogger experience?