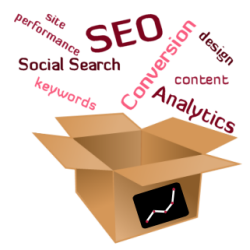 Website reviews are not like reviews you do on Yelp or in some newspaper column. A website review is an in-depth audit, and involves pouring over the website's design, its content, the stats, and the strategies that the website owner is currently using to promote their site. A website review is important because it allows the website owner to see what they have missed while optimizing their website.
As a website owner, you probably are always changing something up on your website. It might be due to wanting to change out images or content and display it to attract people to do something on your site. That something might be a call to action like:
Commenting on a post
Sharing a post on social network sites
Filling out a form
Subscribing to newsletters
Buying a product
Why A Website Review is Important
For some, you may be savvy and have in-depth knowledge with On Page SEO, Local SEO, and other methods to optimize your site for search engines. The problem is that sometimes when you are close to a project, you need a second opinion. Website reviews from other reputable search engine optimization professionals can help.
The website reviewer often looks into the following when assessing your website:
The design and load of your website. This can involve the actual markup (code) of the site, the graphics (for the structure of the site, not the content), the scripts used, stylesheets used, and more.
The website stats of your website. Usually, some of the basic tools used to gather data and make an assessment are Google Analytics, any heatmap software, keyword density checkers, backlinker checkers, software to compare your site against your competition, and much more.
The content of your website. This usually includes graphics used and placed in pages or articles, placement of subscription forms, advertisements, products, A/B testing, and more.
Your current social media marketing or any type of marketing for your website. This area is something that is not always looked in, but because of social search, it really is important to include looking into how to make your social networking bring in a better return on investment.
While the review, or in some cases, it is called a website audit, will have all the answers you need to improve your site, it doesn't mean that the reviewer will do those proposed fixes. It is a way to assess your site for a fresh perspective, and let you decide what course you want to take to correcting your issues.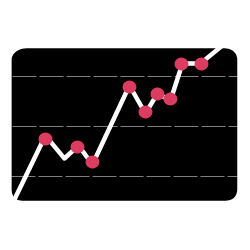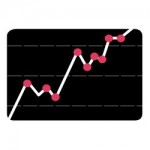 Picking the right website reviewer is crucial. The reviewer needs to demonstrate a successful website. If you hire someone who doesn't have proof on their own website, then they really need to be avoided. There are a lot of people that claim that they are experts in search engine optimization, but they are often doing it wrong or over-optimizating SEO. Website reviewers should not claim their are experts, and they should not be guaranteeing first page results or promising that you will become rich.
Website reviews are not cheap. For bootstrap websites or businesses, it might be a stretch to afford. They can cost as little as $300 or $400 or $800, and go into a couple thousand depending on how much work is offered. This is usually to cover the time spent and the knowledge used to put together a solution for each individual site. This is not a shortcut process.
How often do you change parts of your website or your social media marketing strategy? What tools do you like to use when analyzing your website? Have you had your website reviewed?