Why Are Website Reviews Necessary?
Website audits or reviews are necessary. Why? Well, you might believe your site looks great, but if you are on this page, then you are having some issues with either converting, site traffic, and search engine optimization. Sometimes you might be missing something, and it takes someone else to comb over everything you are doing in order to provide a solution.
You may be great at business and marketing, but just not savvy at how to manage your site. OR you could have some knowledge of maintaining a website for your business, but you have no head for search engine optimization, design, site conversion, and more. It takes a lot of work to run a site.
What Does a Website Review Involve?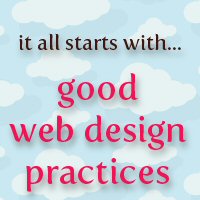 My job is to provide an affordable solution that not just brings your site quality up, but also educates you on how you can improve your site. I will use several tools to analyze your keywords and site stats. I want you to succeed and will look into your website's:
Design (appearance)
The coding (markup)
What plugins you are using
What strategies you are currently
Analytics
Web host (check to make sure you are on a server than has no blacklisting or issues, especially if you are on a shared host.)
Current content (both pages and blog)
Competition (nothing beats out seeing what they are doing to succeed then by peeking in on what they are doing.)
Social network handles
Yes, I take a look at it all because everything ties together at one point.
What can you expect:
Suggestions to improving website's design.

Suggestions to improve website's markup.

Suggestions for optimizing to increase website rank and traffic (both local and globally, or where necessary.)

Suggestions on converting visitors.

Suggestions for site performance.

Suggestions for content creation

A comparison of sites in your niche that you are competing against and how to match and beat them.

Social network tips to help you on your way.

Optional security tips
Get A Website Review From Nile Flores Media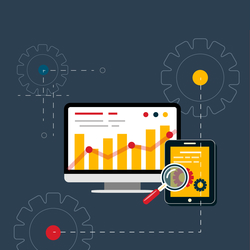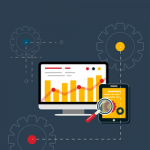 If you use WordPress, you are in luck! So, I am offering to do website reviews for $599.
Please do note that I make sure your site has a good foundation with this website audit. Guaranteeing you 1st page rankings on the search engines is not what this review is about. I am not here for get rich quick schemes or black hat SEO tricks. Anyone telling you that they can guarantee such results right away is a fraud. This review is to help your site grow organically, not just in search engines, but for social search as well.
Let's Get Started!
If you wish to have a website review, please fill out the initial intake form below. Once your form has been received, you will be invoiced via PayPal (credit card is accepted, and send an email asking for specific information that will help me begin the audit.
Step 1. Fill Out The Form Below
Step 2. I email you and ask you for information I need.
After Step 1 is done, I will send you an email asking info like WordPress login, keywords you've been targeting for, social media handles, info about your host, Google Search Console access, and Google Analytics access (you will have to grant me access to view.)
I will also ask for the email address to invoice you via PayPal. Credit card is accepted. Invoice MUST be paid before service starts.
As a note, your information will be kept private.