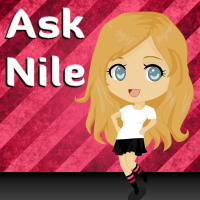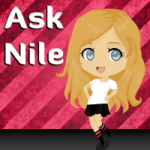 In this Ask Nile Series question, I tackle: Are Tags Necessary? Please note that while I may mention WordPress, the concept of tags can be applied to most content management systems and blog platforms.
People often confuse tags and keywords. They are different. Now, you can have the same term for a keyword and a tag, but that's not always the case. In your WordPress website, you have several taxonomies, categories and tags. These are to organize your website.
Tags in particular aren't keywords. I've read a lot of articles that keep saying they are. They are terms in which help organize your website… wait I said that a paragraph ago. Tags aren't for your search engines. They help you group together a series of posts, in a more detailed manner than when using categories.
Both categories and tags are used to organize your site, but categories are used in a way to be more general, while tags fine tune things out.
For example, I have several categories here on my website: WordPress, Blogging, Social Media, SEO, and Web Design.
I never set my posts with 2 categories. Instead, I use my tags to fine tune posts. For example, I have a series called The Art of Blogging Series. I've categorized it and all of it's related posts in the Blogging category. As for tags, while each of them may have somewhat different tags, the art of blogging series tag is also included.
Organizing your website is extremely important as Google has become intuitive enough, especially for WordPress websites to utilize your site's actual internal search. Yes, they've actually integrated being able to search your website, a with your own search other than Google's awesome search.
So, in regards to this, if you've done a good job of organizing your post and smartly tagging your blog posts with relevant tags, then you have a better chance of someone finding what they wanted to read. This could also lead to obtaining that next subscriber, social share, comment, or buyer. 🙂
Think about how you're tagging your posts in the past and consider cleaning them up. In WordPress, you can clean them up by merging tags and such with plugins like Simple Tags or Term Management Tools.
Got a question, come on over and Ask Nile!