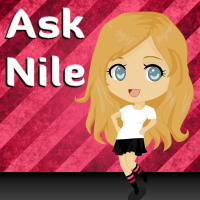 The topic of sitelinks came up in a forum and after answering, I received a private message to ask if I could blog about how you can get Google sitelinks.
Word of caution. I've been hearing that there are people saying that you can edit sitelinks from your Google Webmaster tools. This is not true. I believe people are confusing the demote link feature with adding a sitelink. Sitelinks are done automatically by Google.
Not all websites will get sitelinks. You really have to build your content and organize it well. Google is the one that decides what to put up for your sitelinks and it deals with how your website is organized and what Google thinks may be important.
Before answering, you need to know what a site link is.
What Is A Sitelink
A sitelink, according to Wikipedia is:
Sitelinks are hyperlinks to website subpages that appear under certain Google listings in order to help users navigate the site.
An example of a search engine result with sitelinks is: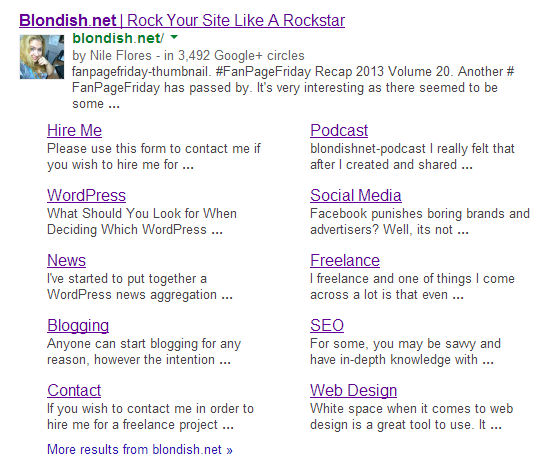 Google uses sitelinks as a way to help your visitors surf your website.
How Can You Get Google Sitelinks?
Google does this automatically for you. The only things you have control over influencing this are:
Optimizing your site's pages and navigation
Demoting links you do not think should turn up as a sitelink.
You will need to have a clear navigation that is organized and well coded. Your sections should be balanced and contain quality content.
Demoting links is basically telling Google that the link is not as important as the crawler made it out to be. You can submit the links that you don't believe should be sitelinks.
To do this:
Go to your Google Webmaster Tools
Then go to the navigation and find Search Appearance
Under Search Appearance, you will need to go to Sitelinks
You will see a couple fields to give you a option to insert the links on your site that you wish to demote.
Here is an example of the page. You need to right click and open in either a new tab or a new window in order to view the image better.

You can only do this if you are an administrator to the site.
In the case that your site is new and you're really wanting Google to list sitelinks under your website's search results, have patience. It does take a little time, but it helps if your site's navigation is done correctly.
Do you understand sitelinks better? Does your website have sitelinks in its search results?