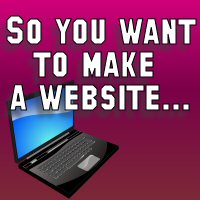 Websites are sure easy to make, but also just as easy to become a big disaster. A website has to have a purpose, as well as properly convey that purpose to people. If you can't even do that, they you're missing out on all those commentators, subscribers, and buyers. Just saying things like "Oh, I'm gonna start a blog", or "I'm gonna start a website for my business" are merely plans. Her are some of the mistakes that people make when setting up their website.
5 Mistakes People Make When Setting Up Their Website
1. You website has no plan or site focus.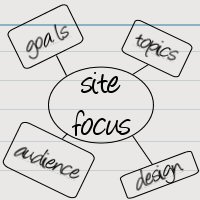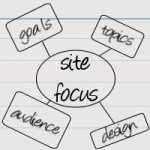 It's okay if you want to start a blog that covers a variety of topics, but what do you want to do? Are you trying to make money off Adsense? Are you wanting to sell an ebook or some crafts? Do you provide a special service like web design? Do you just want to become popular and get a lot of social engagement? You need a site focus!
Focus on building a site that revolves around a business plan that achieves letting the visitor know why they are on your website. Then, you can focus on the next step, which is on this list- putting a proper call to action in order to get that return on investment (ROI.)
2. Your website has no calls to action or website conversion strategy, or even having a broken or inadequate strategy.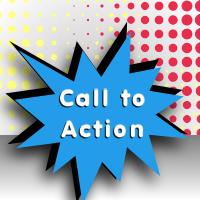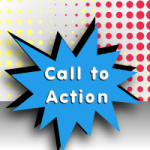 Website conversion is important. It ties hand in hand with creating a site focus because your ultimate goal is to get some type of ROI. If you want people to buy a product, you've got to give them an easy way to find it. Same goes for getting subscribers, social shares, and commentators. It's not hard to put a call to action solution! Here are some examples of solutions:
You're selling a product – Make sure the item is easy to find, order, and purchase.
You want comments on your articles – Make sure you have a reliable comment system.
You want people to share your articles – Have social share icons somewhere on the page to easily find and use.
You want people to contact you – Provide a form with questions that you want your visitors to fill out. Don't just plop your email address up.
You want newsletter subscribers – Select a newsletter service and put up an optin form.
Be transparent about what you want them to do. Of course, you don't want to do it without any tact, but you don't need to use subliminal messages to get them!
3. You are not creating content with as many mediums as possible.
Nothing is worse than driving away potential loyal readers and buyers than not connecting with them on mediums they relate to best. Mediums in content creation can be text, images, video, and podcasts/ audio. Think about not just creating a topic in one medium, but on several.
You can go further by sharing them on various social networking platforms to maximize obtaining more visitors.
4. You are not creating content, or not creating content regularly.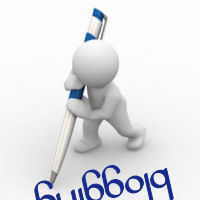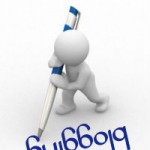 Lacking enough content to sell someone into buying, commenting, or subscribing is a huge problem. So is not creating content regularly.
If you've got a product that is not easy to explain, this is where creating content to educate your audience comes in. You could put together videos, a facts and question section, case studies, and much more. Build content around your product to funnel people towards the end goal!
If you don't like blogging, that's fine. However, you need to create new content to keep your site up-to-date and fresh in the eyes of search engines. When you update, the search engines will come back to crawl your website. If you don't blog, you should consider hiring someone that can write at least once a week for you. Don't hire someone that lacks passion in writing, but someone who is interested in your field, that can deliver thought provoking and easy to relate to content.
5. You are not creating a follow-up plan to keep visitors, and buyers interest in returning.
Just having a site is half the battle. Creating a real strategy to keep them coming back is the other half. You can do this by making sure that the call to action process has a follow through. That means that you should be acknowledging your visitors somehow by replying to comments, replying to emails, thanking customers for buying or subscribing (even if it is an autoresponder type message.)
The biggest takeaway of this article is to make sure that your site focus not just covers what your sites is about, but also it's purpose. If you're not making money or any of your intended goals, your problems will fall into one of the 5 mistakes mentioned above. And if it's number 1, you've got a lot of work to do!
What mistakes do you often see new website owners make? Are there any other things you believe should be in this list?