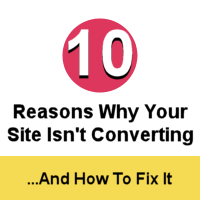 So, I finally put together an ebook. I've done some ranting and raving on Facebook about SEO and such. Not just once, but several times over the past years. In fact, some of them have spurred on posts like Stop Overcomplicating SEO, Stop Over Optimizing SEO, SEO is not Hard, and SEO is not Dying.
Frankly, a lot of people really have no clue what to do for their website. Others just want to skate by with chump change from Adsense. Some profess that they profit from making money from their ads, but never weigh in the actual time spent and if they really walk away with extra money to spare after all the bills and basic necessities are taken care of at the end of the month. That's great for those who like to live like that, but what about those who want to do more than skate by?
How about, aside from that awesome content, thinking of better ways to organize it and bring it to your visitors' attention? How about helping your site make more for you, leaving you with a lot more time to spend doing other things like creating awesome posts and engaging with people?
My ebook is not here to guarantee that you will make money immediately. It is to get you thinking about making a more effective plan to convert your website visitors into loyal readers, subscribers, and buyers.
10 Reason Why Your Site Isn't Converting and How To Fix It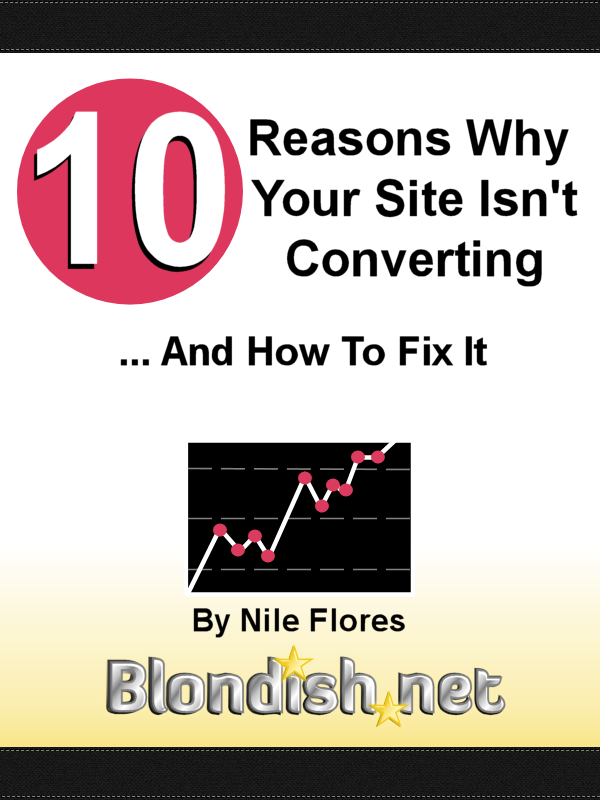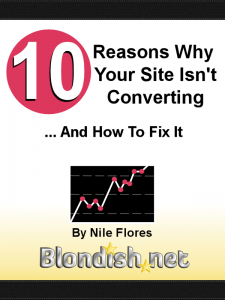 This ebook is 18 pages and in PDF format. In order to get this ebook, you will need to become a subscriber to the Blondish.net Weekly Newsletter. Once you subscribe, you'll receive an email with a link to confirm your subscription, and then receive an email with the link to the page to download this ebook.
I hope that this ebook will help you understand what website conversion is, and that you use it to improve what strategies you're using or finally implementing one if you don't have any plans running at this moment.