WordPress hasn't ever been just a blog platform. Sure, it's roots came from it's b2 cafelog days, but once it was forked, the plans to improve and make it a robust content management system started. And today, it's considered the best CMS in the market. Millions of websites are powered by WordPress.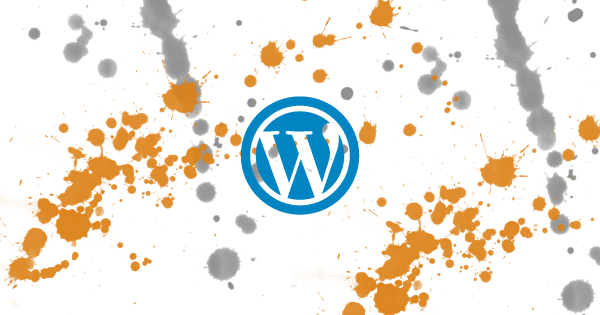 However, when it comes to the newbie website owner, or people looking for options, they wonder why WordPress is successful, and why use WordPress. Here are some reasons:
WordPress is easy to install
WordPress has options for both non-coders and coders, to be able to install WordPress. Web hosts that offer shared hosting, often offer one-click installations that get a site up in a jiffy. Managed WordPress web hosts actually deploy a WordPress installation without the user having to really do much to install a site.
As for coders, it takes under 5 minutes to install WordPress, according to their .
WordPress is simple to use
WordPress has a really user-friendly dashboard. You don't have to know code in order to post content. In fact, if you're familiar with emailing with Yahoo! Mail or Gmail, or know Microsoft Word, you can create posts, and style them nearly in the same manner as dashboards seen in email providers (example: icons to make text bigger or small, inserting images, etc.)
WordPress has a WYSIWYG ('what you see is what you get,' similar to how word processing is carried out in Microsoft Word) and an HTML/ Text editor to help you edit posts and pages to your heart's delight.
WordPress provides a lot of potential functionality
The WordPress community has a lot of eager developers that have created a lot of free and premium paid plugins to help extend the functionality of WordPress. "Extending functionality" pertains to the look of your website to your visitors (the theme), and adding features like plugins to allow people to do things that the WordPress core doesn't typically do, like adding a contact form, inserting social share buttons, or running an ecommerce shop.
WordPress Plugins
WordPress is Open Source, and has a large community of developers that have worked to solve some needs that users really want with their website. Plugins can range from being able to sell from your website, having a directory, hosting a magazine website, and much more. The possibilities of the types of websites you want, are endless, and plugins help a lot in making each person's website quite dynamic from the next.
There are a lot of free plugins, but there are also premium (or paid) plugins.
WordPress Themes
WordPress comes with a few default themes, but a lot of people want to have a website that represents them and their brand. So, themes make it possible for people to put their uniqueness onto a website. Many themes are easy to install, and come with directions to be able to set up the site.
Or, if you don't want to use some theme that may have been used by countless others, you can create your own theme.
WordPress is easy to learn
A lot of people in the WordPress community have spent time to give both free and paid tutorials, so people can learn WordPress. As much as WordPress is easy to use, some people need a little leg up. You can find a lot of tutorials on Youtube, and around the Internet.
WordPress is your to use as you wish
When you have a WordPress website, it's all yours to do whatever you wish. With your own hosting and domain, and WordPress installed, you control your own website. You can maintain your website, or pay someone else to help you maintain it. You can build your own themes and plugins. You can write about whatever you want with WordPress.
Are you using WordPress? What is your "why" when you chose to use WordPress?