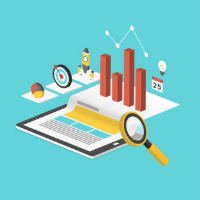 I've sat down with many people, whether it was in person, or phone, or over Skype or Hangouts to go over SEO problems with their website. I've heard the phrase "I just want it fixed". I've often heard the desperation in their voice. I really do want to help. It's what I love doing, but often this "I just want it fixed" comes with, "I don't have much money", or "How quickly can you get this done."
Search Engine Optimization is not always an easy fix. It requires digging into what may be happening, providing a solution, and following up with educational information so you can learn.
You, as the individual website owner may not be able to see all these issues. In fact, you may be aware of SEO, and what it basically means, but not how to exercise some of the basics into your website. You may not even have time to learn these things. However, you SHOULD be aware of your website's health with the search engines. If not, you've got yourself a dead ship in the water.
Get your website thoroughly checked out with a website review by someone who knows what to look for. Don't look for a shortcut when doing it. Cheap isn't going to fix your website as much as you hope it would. It may even harm your website.
Choosing the shortcut in quick fixes can really be like that saying "Good tattoos aren't cheap, and cheap tattoos aren't good." I don't know who said it, but it fits for this scenario too. You end up with no engagement, no subscribers, traffic that's not targeted right, and ultimately, no money coming in.
Good reviews takes keen eye and some time. Most reviews usually go over the problems and give suggestions on how to fix those issues. They are designed to help you been seen better on the search engines, gain more traffic, and get people focused on the areas of your website that matter, whether it is subscribing, buying, sharing, calling, or filling out your lead forms. The website reviewer also will work with you to answer some of those SEO questions that have been on your mind.
The results of the website review leaves the door open for you, as the website owner and buyer, to choose to hire the review or their company to fix those problems, hire someone else to fix them, or fix them on your own.
So, if you ever get frustrated and desperate, and approach a company that your website needs help getting traffic and you need help with finding the problem, set aside the money for a good website review so you can get to the bottom of the problem (or problems), the right way.