Wow! WordPress is 19 years old. Version .70 of WordPress launched May 27, 2003, and it's gone through a lot. Honestly, it's been great to have used WordPress since it's beginnings. I've met a lot of people, many of whom have contributed a lot to this Open Source Project, and others, who I've met as content creators – from mommy bloggers to lifestyle bloggers, and Internet marketers to business owners of all walks. WordPress, well its community, encouraged helped a lot.
Happy 19th Birthday, WordPress! – An Overview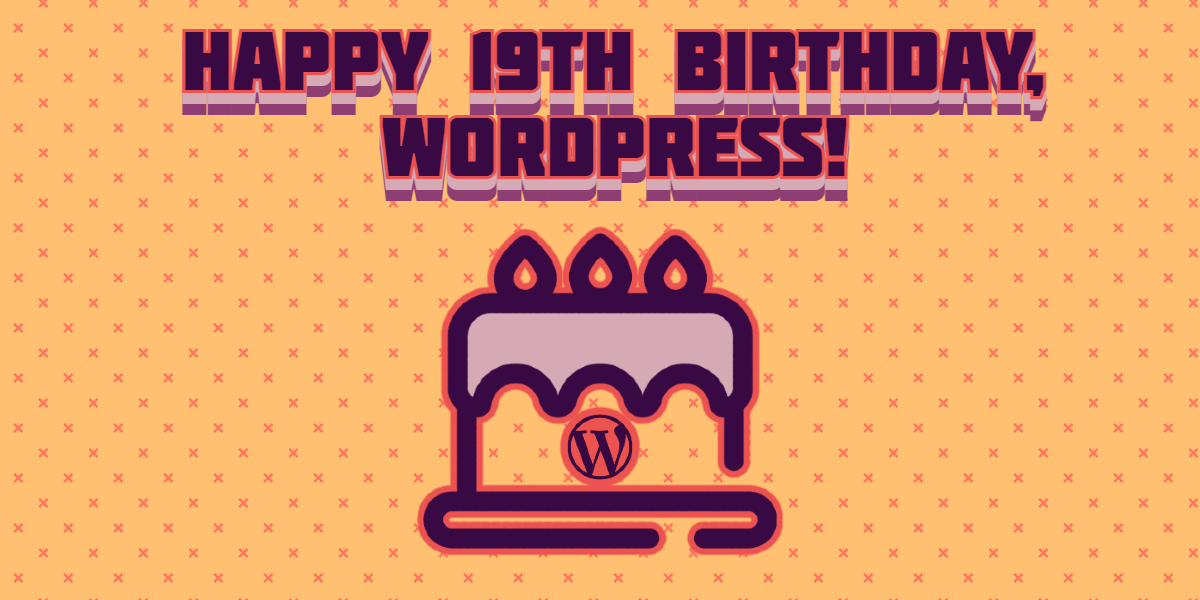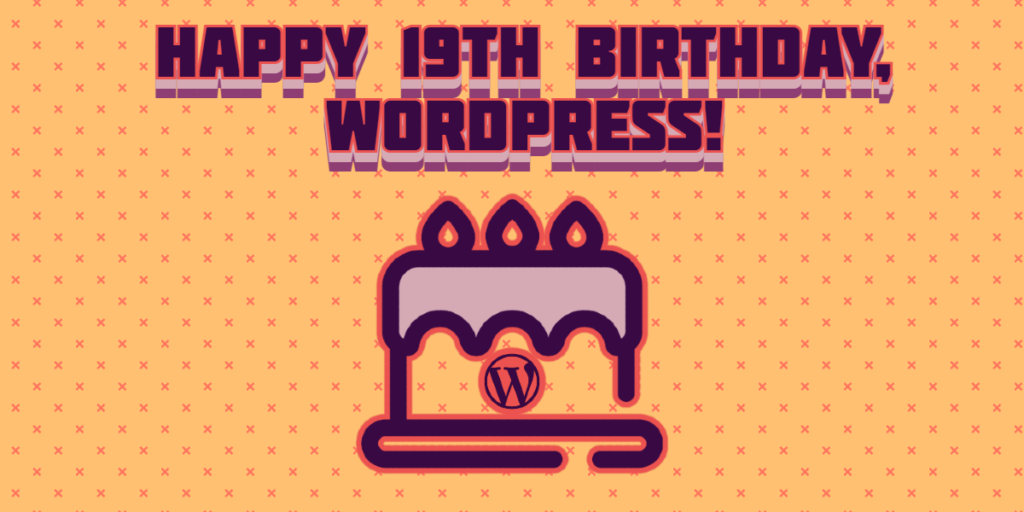 When WordPress began, most b2/cafelog users had to do some database and file name changes. Honestly, from the get-go, WordPress and even the blog platform it was forked from, has always been super easy to install – the "5-minute install" was no lie. All of this wouldn't have been possible without Matt Mullenweg and Mike Little, the cofounders of WordPress, as well as the contributors to the project. This set the stage for future versions.
For me, there's a few versions that I think are big changes for WordPress.
0.7
1.5 Strayhorn
2.0 Duke
3.0 Thelonius
3.8 Parker
5.0 Bebo
.7 – May 27, 2003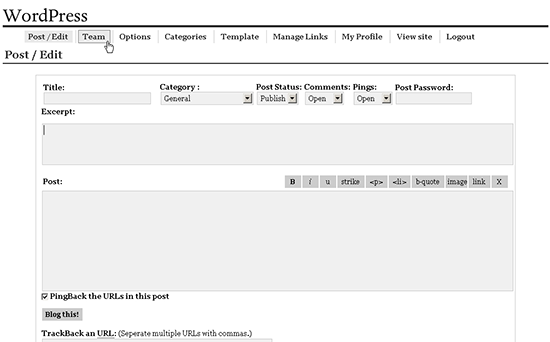 Without making the step to fork WordPress from b2/cafelog, there would be no beginning, so of course, the first stable version of WordPress, .07 is a momentous occasion. It's also the only version of WordPress that doesn't have a name.
However, after this version, each one was given a name of a famous person in the jazz music industry. The reason for this – well, Matt Mullenweg really likes jazz.
1.5 Strayhorn – February 17, 2005
WordPress version 1.5 Strayhorn, in my honest opinion was huge, especially since this is where pages were add as a post type. Additionally theming was becoming more sophisticated.
Before this time, people who wanted a uniform site, usually designed their themes where the content area of the blog was within an iframe. Today, that seems laughable, but this is over 15 years ago, and the Internet and code was at a different place. Most of us were learning from each other through the "University of Inspect Element".
2.0 Duke – December 5, 2003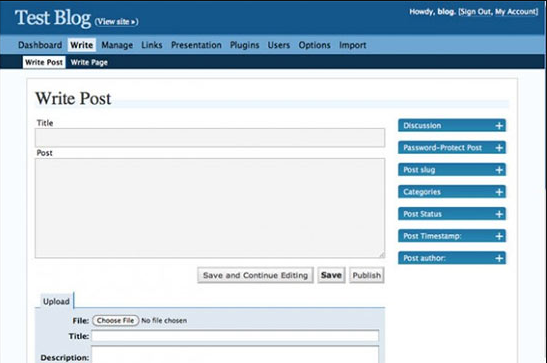 WordPress 2.0 Duke received a re-design in the admin area, as well as a WYSIWIG editor, media file upload, theme preview thumbnail, faster post speed, and more. The comment antispam plugin Akismet also popped up around this time, and became a default plugin with every new WordPress installation.
3.0 Thelonius – June 17, 2010
WordPress 3.0 Thelonius made custom post types as well as the WordPress 3.0 menu management possible. Both of these were a big turning point at that time, turning WordPress from what people dubbed "just a blog platform", to a full fledged content management system.
Of all the WordPress versions, my favorites have always been 1.5 Strayhorn and 3.0 Thelonius, because both were features I really needed for my own growing website, which by 2010, my site had about 8.5 years of content on it.
3.8 Parker – December 12, 2013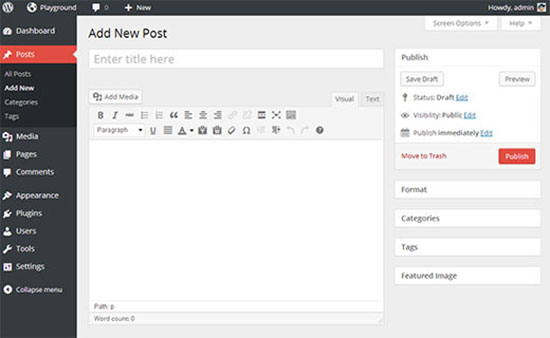 WordPress 3.8 Parker got another good user interface update, and improvement for the mobile design of the WordPress admin area.
While I don't use the mobile version a lot, I have done so when I needed to blog on the fly, and it's been super handy.
5.0 Bebo – December 6, 2018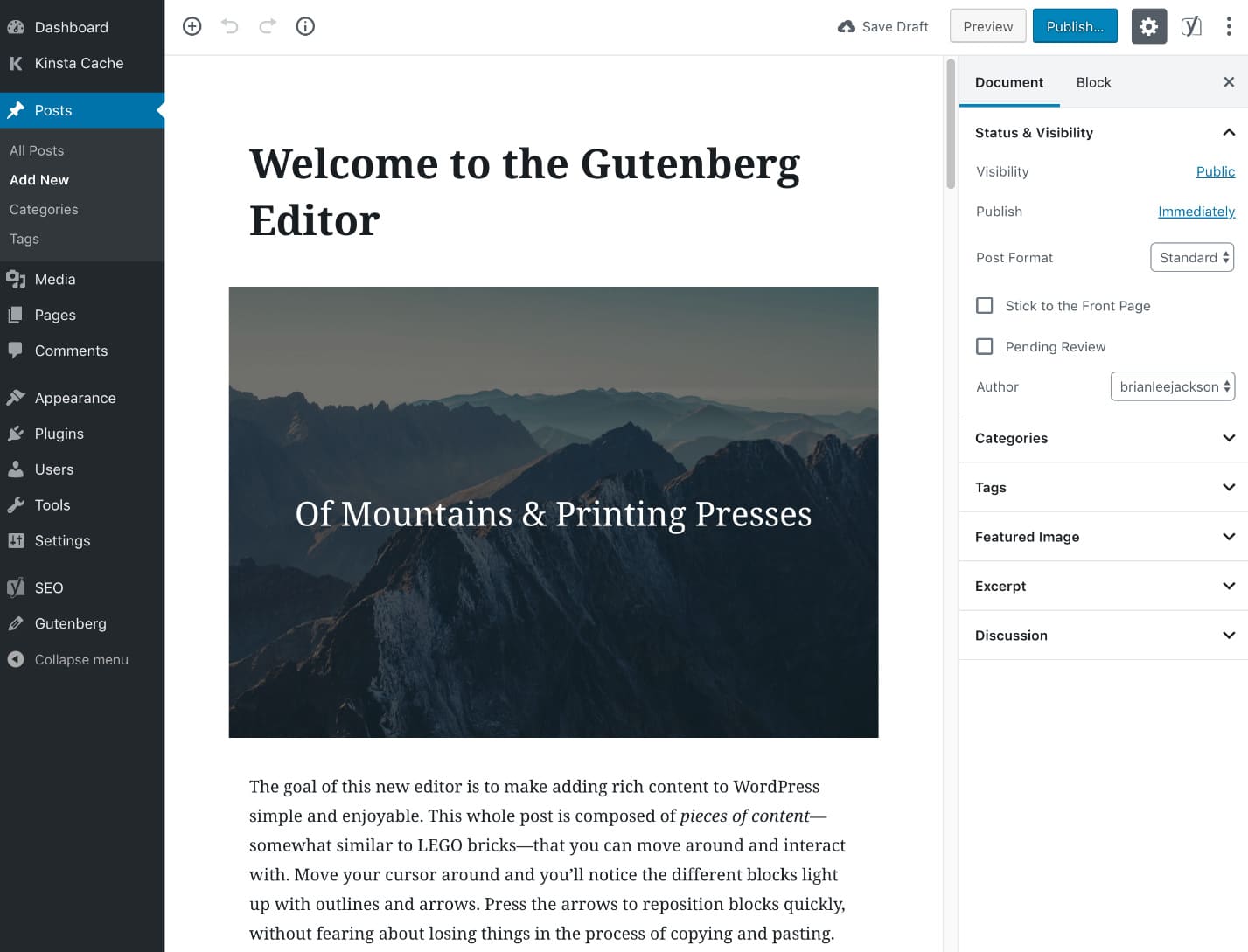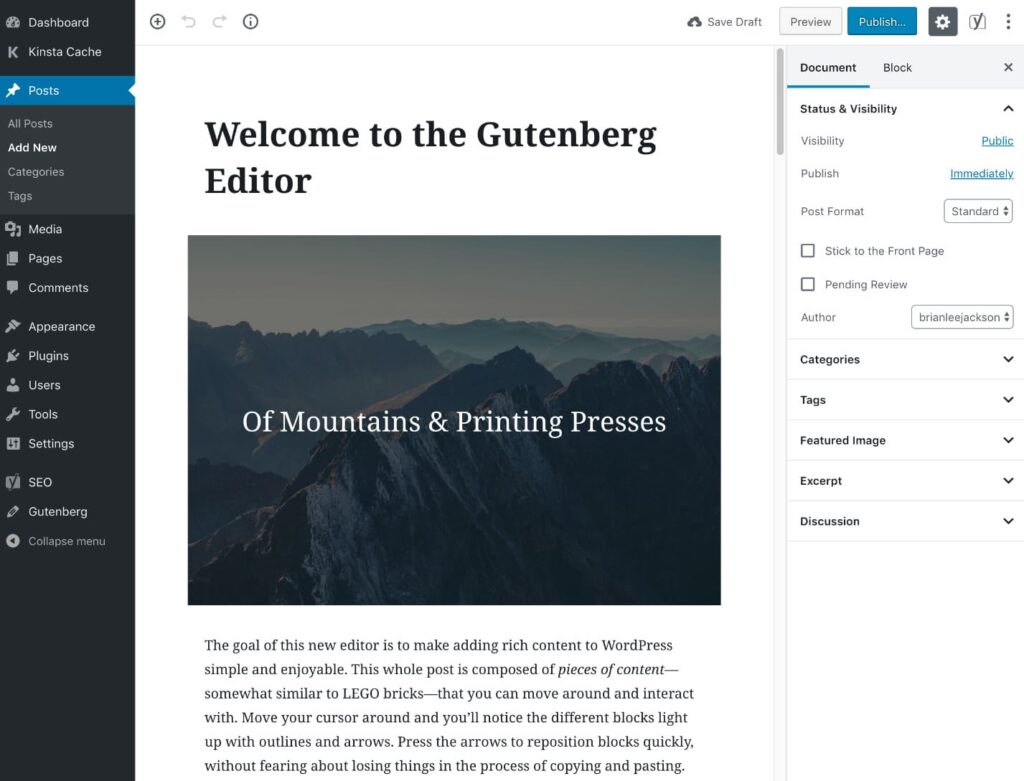 WordPress 5.0 Bebo is where the new content block editor, known as Gutenberg, was made the default editor. Though a lot of people in the WordPress Community still had a strong love for the Classic Editor, thankfully that can be turned on if desired. You can still do do using the Classic Editor plugin.
The purpose of the Gutenberg content block editor is to allow the user to have a "truer WYSIWYG" editor, and be able to see their pages and posts, and even overall theme come together before their eyes. Before, you had to install a page builder plugin, or rely on switching to preview a page or view the frontend of the site, in order to see the final published look.
Admittedly, I still use Classic Editor on Blondish.net, but on some of my other sites, I use the Gutenberg content block editor. I see a purpose for both, depending on your choice. However, as a thought, most of the popular page builders are compatible with the content block editor.
Curious about each past WordPress release? You can view the History of WordPress releases here.
My Thoughts about 2022 and the future of WordPress
After WordPress 6.0 Arturo was released on May 24, 2022, and the news on the decline in WordPress market share, I think this is due to the fact that during COVID-19 pandemic, that there were no outreach activities in the community, like Meetps and WordCamps.
Local WordPress Meetups and WordCamps are vital for the WordPress community to grow. It's how WordPress can be taught to new users, so they can become comfortable with how to use the current version. I truly believe in this, and have dedicated a lot of time and money to contribute to teaching at local meetups and at WordCamps in cities across the United States, for over 12 years. When I got into attending and speaking at WordCamps, I had realized this from the start.
Wix and all these other places and advertise all day, any day, but some of these are old enough, that if they were actually good, the gap in market share would be a lot less. However, "the pie is infinite", and it's good to see other CMS solutions out there. It's a lesson to learn on what the end users of today need when creating and maintaining a website.
The Community is how WordPress will grow or sink. With WordCamps and meetups in person becoming a thing again, I don't think there will be a problem. We have some super talented community members that are just making WordPress better and better with each version.
So, again, happy 19th birthday, WordPress! Thank you to the entire community for making all these years awesome.
When did you start using WordPress? What's your favorite feature of WordPress?