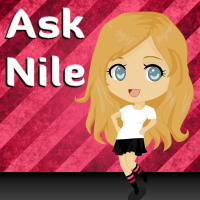 To understand a little bit into this question? I was asked via my Ask Nile form on what specific WordPress theme will give the best website conversion rate. The person went on to say that she'd been to some WordPress meetups and had been told repeatedly that one specific theme did this.
So, she re-designed her site all around that theme and it lead to frustration as her conversion rate plummeted. Instead of getting anywhere from 1 to 5 subscribers in with her newsletter, and at least 4 product purchases, she was getting NO results at all.
So, here is my answer to her dilemma in my Ask Nile Series.
What WordPress Theme Will Help Me Get the Best Website Conversion Rate?
Recommending a specific WordPress theme for website conversion, especially to a lot of people who run websites in different niche is an un-wise move. A theme is what you make of it. Remember- what works for one site, may not work for another.
Yes, there are some really cool looking themes. There are themes that look like they could produce great results. Even if a theme comes with a price tag, you're not guaranteed it will convert until you can put your own content on it and put it to the test.
A/B Testing and even running analytics on each individual site in each niche for that WILL prove that very point. Sometimes the difference is colors, sometimes it's overall design (yeah, some niche attract more with an ugly design), sometimes it's copy, and sometimes even ease of use for the end user.
A duty of a web designer or developer is to use the best decision that works. A web designer or developer – who builds sites that convert – will look around, and do research on what works best in a niche, and then test further to see how much more they can improve results.
Use your common sense and don't automatically think that one person's words will be true just because they told a bunch of people about it. Be ready to test. If your web developer only has a good eye for design, be ready to change things in order to optimize your site for conversion, or hire someone that specializes in website conversion.
Are you a WordPress "expert" recommending one specific theme that converts? If so, why, and does it hold true for every niche when you test it?