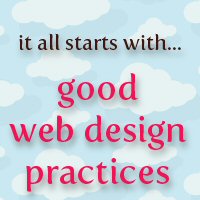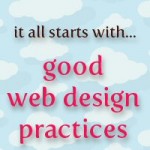 Trends come and trends go. This is true even in the world of web design, even WordPress web design. The fact of the matter is there are more WordPress designers using pre-built frameworks to customize their work. This is quite fine and often a way to help streamline work. However, the work is different from 2 years ago, 5 years ago, and even 10 years ago. Late 2013 and early 2014 have ventured into what I call a lull in creative design.
In a lot of ways, web design and development has improved. Technology has improved too. Technology is a wonderful thing The brightest people out there have brought speedy Internet, mobile browsing, responsive design, great graphic editors, and much more!
So, why has web design at this point taken a turn for being less creative? Good design relies on a balanced use of color, images, text, placement of website elements for effective conversion, texture, and attention to web accessibility. The most notable types are design trends in 2014 that are being used are:
Flat design
Lots of white space
Flat design is where the only design elements involved is color without an embellishments like transparency, drop shadows, gradients, or textures. It is solely flat color. White space is the empty areas around elements. Sometimes you can use white space to your advantage in drawing together a site. However, too much white space gives a floating type feel.
Both of the above trends, especially for a long time web designer, are fairly drab and have a disconnect with many people.
In an age where branding is important, flat design doesn't carry that pop. It doesn't work in all niche. There are some well executed flat design sites, but there aren't many that are impressive. And having too much white space can be detrimental too.
As for white space, the same can be said. There are site that have a brilliant balance, but there aren't that many. There's no need to have 40 pixels of padding around elements. In smaller resolutions, this is a pain as it makes the area that much smaller. In some cases it could look clunky. Even the best themes out there, I have to tweak the theme in order to take away unnecessary and excessive padding.
Some designers believe that if they get creative, it will hurt the load time of the site. Well, you've got 5 seconds to work with on load time and even so, remember a lot of people have some really fast Internet. Yes, there still is dial-up, but even that number is shrinking. Then, there's mobile browsing, so you can create a site or use a plugin for that!
Don't be afraid of design. Your website is not like the old gaudy MySpace or GeoCities days unless you make it so. There are far more sophisticated tools and graphics to use. There are really talented graphic designer and web designers too!
I'm challenging web designers, specifically WordPress web designers to get rid of the box, and get more creative. Encourage clients to get excited about branding their site to be something memorable for everyone, not just another bland and disconnected site.
What other trends do you see in web design or specifically WordPress web design that you don't like?