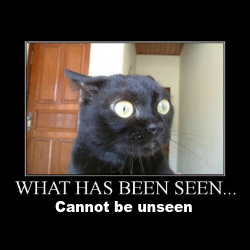 Sometimes things on social media make us laugh, or cry, or get angry, or in the case of the #McChicken video, appalled. #McChicken was about a video of a man having sex with a McDonalds McChicken sandwiche. This incident starting trending on Facebook, Youtube, and Twitter on August 29, 2016.
Just a note, this post will not have the video embedded in it, so you can stop looking if that's why you're here.
Why Some Trending Topics like #McChicken Remind Us that Nothings Is Sacred
The McChicken video topic was also covered on many different news outlets, including Mashable, Business Insider, and more. Here are just a few of the articles that came up about it on social media about the #McChicken video trend.
For some adults, this is not the end of the world, but for a lot, it was appalling. Here were some of the reactions on Twitter.
I really thought the #McChicken hashtag was gonna be good news, but then I saw why and was like… pic.twitter.com/AngFUmOsDK

— Suspicious Activity (@zmr94) August 28, 2016
I really hope that Sausage Party in no way inspired this #McChicken thing.

— Seth Rogen (@Sethrogen) August 29, 2016
The NSFW reason #McChicken was trending shook Twitter and probably made Ronald McDonald cry https://t.co/3dPhbwCW71 pic.twitter.com/JomOhlJAAf

— Cheezburger (@Cheezburger) August 29, 2016
When I found out why #McChicken is trending on Twitter. Humans…SMH pic.twitter.com/4jrUjzgVTn

— Trevor Donovan (@TrevDon) August 28, 2016
The McChicken is not the first type of video like this, but it definitely showed more than the apple pie scene on the American Pie movie, that was filmed back in 1999. We are though, once again, reminded that topic like #McChicken mean that nothing is sacred on social media.
The video had been removed several times, but various individuals have reposted it. It goes to show that some things even Twitter, Facebook, and Youtube want to just go away, can come back and haunt with a vengeance, especially if it's been uploaded to an outside website.
What can be done about topics like this?
If you have a child, and they've come across the term, on social media, you may need to talk with them if they are confused or have questions. We often forget that there are children (or not to offend some… young adults), under the age of 18, that are on social media too.
While most know a McChicken as a harmless sandwich, choosing hashtags carefully won't help, as some topics that are seemingly non-offensive can slip through. Social network websites may have to start labeling some hashtags with some type of notice. In doing so, that may tick off some people, but what other solution could deter people from having to avoid stepping into a topic that they are caught unaware?
Facebook, Twitter, and Youtube continually remove material like this every day, but sometimes, when a topic goes viral, it becomes difficult to keep up with.
So… just a reminder, nothing is sacred on social media.