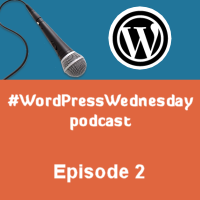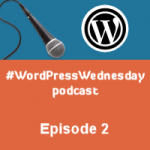 This #WordPressWednesdat podcast episode is about WordCamp. I go to a lot of WordCamps, and people always ask me about what they are, how they are organized, and a whole bunch of other questions.
I fit 5 things you may or may not known about WordCamp into 15 minutes. I could talk a lot more about WordCamp, but the #WordPressWednesday podcast series is intended to be short episodes, and about anything WordPress-related.
Aside from explaining what WordCamps are, some of the topics covered:
WordCamps are run by volunteers.
What does it takes to organize a WordCamp?
WordCamps are non-profit events.
What kind of topics you can expect to experience at a WordCamp?
Answer how you can help your local WordCamp.
Have you gone to a WordCamp? If so, feel free to share your experiences. 🙂
If you haven't, WordCamp Central has a schedule of upcoming WordCamp events. Some may be close to you, and some may be a few hours. It's worth the investment. For an affordable amount, you get thousands of dollars worth of learning, some free stuff, and they event feed you! For some, you may even walk away with new clients. 😉
Some of the resources mentioned in this episode:
Before getting to the podcast, some news:
For a while, I've been using a cracked microphone and some outdated equipment. I've recently bought better podcasting and video software to enhance my podcast. This means that aside from the #WordPressWednesday podcast series, you'll have the choice of taking advantage of the normal Blondish.net podcast. I will also be tackling 10 more of my past WordCamp presentations, so I can add them to the website.
I'm excited about this, and hope you are too, as I enjoy podcasting. This may also make it easier for me to bring on guests.
The #WordPressWednesday Podcast at Blondish.net – Episode 2 [Video]
The #WordPressWednesday Podcast at Blondish.net – Episode 2 [AUDIO ONLY]
Podcast: Play in new window | Download (Duration: 17:04 — 19.5MB)