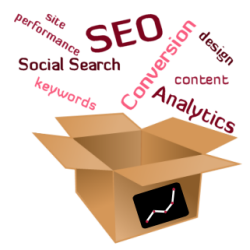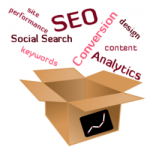 It's one thing to just put up a website, but really, what is the responsibility of a website owner? For many who are newbies at creating and maintaining a website, its important to remember a few things. Simply building a website won't cut it. There's a lot more involved and even for a business owner, it means that some time will need to be spent on maintaining a website.
The Responsibility of a Website Owner
You are responsible for how your website is seen and how people react to your website. If you are someone that gets in the trenches of drama, then expect backlash and have a means to gracefully respond. Even the most controversial sites have a line set that they will not cross because it will alienate their own target audience. Make sure you're chalking the line where you won't cross in order to make sure you're not selling yourself out or going overboard.
Brand management is extremely important as it can be the difference of a whole community turning their backs on you, or happily embracing you.
You are responsible for your own success. Don't blame your lack of success on your website. The website is a tool that you can use as leverage in marketing your business. If you're not engaging with your visitors, don't have proper, clear, and effective calls to action, and not sharing your content out there where people can frequently be found, then don't expect to make sales, acquire newsletter subscribers, or attract followers who will eagerly spread the news of your business.
If the website you have is not performing well, consider getting a website review by a professional or getting a site re-design that is planned around a more effective website conversion strategy. It's important that you as a website owner take a more active stance in how your site is received by your target audience. The Internet itself has millions of people on it every day at all hours of a day. While failure is possible, you're ability to choose how to get over it and plan your next strategy makes the difference of a business that sinks or swims.
You are responsible for your website's security, as well as responsible for the security of those visiting your website. Malware, code injections, defacing, and more are a real problem for webmasters. It doesn't matter if you're operating on a static HTML site, ASP.net, custom PHP, or even a popular content management system like WordPress. If you're not keeping your site's software up to date, you're risking your hosting account's safety, your own safety, and at times, your website visitors' safety. If you're not keeping your web hosting account's password and any connections like FTP or SFTP or SSH secure and hard to decipher, then you're risking your website's hosting safety, as well as that of yourself and your visitors.