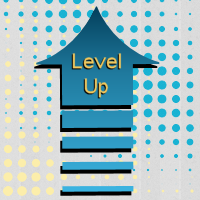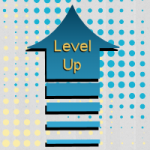 So maybe you've been blogging for less than a year and you are wanting to increase your blog's readership or blog circle. A lot of bloggers might find themselves at some daunting plateau where their traffic doesn't seem to be growing, but at least stays the same. It might be frustrating to try to grow your blog. This article will go over on how to take your blogging to the next level.
How To Take Your Blogging To the Next Level
Increase the frequency or the number of posts you write.
You've got the blogging part down. You might be writing 2 or 3 times in a week. How about trying once a day? You can still have a quality article at 300 words. It could be a blog post written in response to another website's article. However, increase frequency and maybe even invite a guest writer once in a while.
This would be an ideal time to learn to write and schedule posts ahead of time.
Introduce a special blog series from time to time.
A series of posts that are focused around a specific topic are great for conversion. It could be a series of interviews, an in-depth tutorial, a gallery, or a broad topic. This keeps your visitors coming back if they are interested in finding out more.
However, don't just create any old series and slop a whole bunch of things together. Make this series something that you can feature for weeks until your next series.
Vary the type of posts you write with using different mediums.
When I say mediums, I mean the forms of media you can syndicate your work. Examles of those mediums can be:
Post
e-book
Podcast
Video
Presentation
PDF
Memes
Infographics
Pictures
You should try to use a variation and balance your content using a little bit of each. You might even want to try optimizing your content so it can be accessed on any of those mediums. Some people connect more visually, than reading. Others may be on the go, and downloading a podcast might be convenient.
Make sure your articles are thorough.
You might know your topics, but sometimes including those detailed pieces of information make you stand out from others in your niche. Be aware of what others in your niche are writing and make sure your article is better than theirs.
Oh, and its okay to go back to older posts to add or edit them in order to improve their quality.
Offer small or medium incentives from time to time.
Your readers are practically the life blood of your site. Sometimes an incentive for being a loyal reader is a great idea. Here are some incentive ideas:
Contests
Freebies (both tangible and digital)
Use the plugin CommentLuv and return comments to those who have blogs
Significant discounts on quality products or services
Contests are great and can bring in some traffic if you have a decent and active following. However, you might want to start with small freebies and discounts that are for products and services relevant to your niche.
The other suggestions mentioned above are to have CommentLuv installed on your site and to return comments to those who are bloggers. CommentLuv inserts a simple link to the commentators most recent post. This means that they would like you to read their blog post. A lot of people have forgotten that this was the original intention for creating such a plugin.
Offer a means for your readers to keep coming back.
With all these opportunities, and new posts, you want your readers to subscribe to your newsletter in order to receive site news, special offers, and more freebies. This is a way to get them to come back to your website. If you don't have a newsletter, you should have one set up.
These are just some core tips that you can take your blogging to the next level.
You might enjoy Sadie Lankford's post on 99 Ways to Increase Blog Traffic too! (opens in a new window)
Are you stuck in a rut with your blog? Have you tried all of the suggestions listed above? If you've been blogging for year, what other tips do you have?