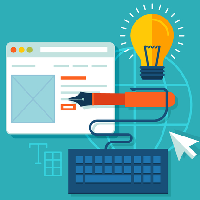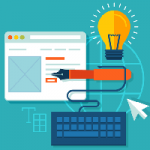 It's not personal. Clients choose a web designer for many reasons. If you're reading this article, and you're a web designer, you may have come across some horrendously designed websites. You probably wonder how in the world they are being hired if their work sucks and yours is light years better, right?
Well, for the most part, design is a matter of perspective. Picasso work never looked that great, at least to some critics, but his work is considered art. This is not to diss Picasso, but to bring a point about design and art.
In regards to web design, it's not all about beautiful graphics. Sometimes it's about being simple and functional. It all depends on the client's needs.
The client hires because:
they like the portfolio
you seem like you're competent
you're the easiest to find
you're the right price
The portfolio
Not all prospective web design clients have a keen eye for design. Come on, we all have seen some portfolios that make you want to scream and cry "oh why", but they got the job because the client actually did like their portfolio.
Competent designer
If a portfolio can prove that the web designer is competent enough to produce work that the client needs, they will most likely on top of the list of people to consider.
With web designers, a lot of them have functional websites, but suffer from "the cobbler's children have no shoes" problem. They end up with a site that's not really up to the times, nor flexes their creative muscle. Of course, there are still some designers that haven't graduated past the 'GeoCities builder' -looking websites, but once again… you have to look at their portfolio and see if it's really a matter of no time to update because they are busy with clients, or if it's truly a reflection of their design-style.
Easiest to Find Designer
For the average person that becomes a web design client, they don't always know better, even if they have researched articles on what they should look for in a great web designer. Not every web designer has a knack for creating content that will rank them better than their competition, so sometimes the not so talented designer is listed quite well in the search engines.
People don't like to spend a lot of time looking, even if they have a set a pretty good budget for their project. They will resort to asking friends that have websites about who designed theirs, or look through the first couple pages of search results. They don't have time to look through thousands of search results.
The Price is Just Right
Price is often a real factor in most web design projects. You're going to find clients that have really tight budgets for whatever reason it may be. Some price expectations may be unreal. Don't get your panties in a twist if the client insults you by wanting to negotiate a price that is unreasonable. Just don't work with them.
If you're offering excellent service and a great value, some clients will be happy to pay a little more than what they originally budgeted. Others, it's just a financial hardship or they really are cheapskates. Don't get caught up in the price negotiation game. Have a set hourly rate, and a good proposal with action items listed, as well as a detail project scope.
What can you do when you see badly designed websites?
Just because you might be an excellent or superior designer doesn't always mean you're the right person for the job. Not everyone will have the same design flair or work ethic that you do.
Rather than be horrified, if you see websites that are poorly designed and possibly performing badly, use it as an opportunity to approach that website owner, and tell them how you can do it better. Tell them how you can deliver a website that can bring a better return on investment. Propose on how you can help with their brand. That will make the client perk up.
You can certainly keep in mind that the person's current website sucks, but that's not really constructive, professional, or polite. If you can approach from a positive angle, you will certainly have their interest. In the end, even though it's not mentioned as a bullet point earlier in this post, it does boil down to whether they actually like you or not because well… you're going to have to work with them in the end.