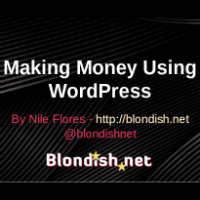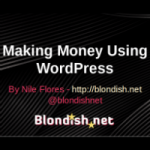 It's been some time, but I've been catching up on re-podcasting some of my conference and WordCamp presentations. This one was originally done at WordCamp Orlando in 2014.
I want to thank Syed Balkhi of WPBeginner for last minute inspiration on adding a question to my presentation that is often asked in regards to making money using WordPress. Now, this presentation is definitely different from another past WordCamp presentation Making Money With WordPress, which had been more of an inspiration and motivational piece.
This presentation is more informational and gives you tons of ideas to use, and for some, new stuff to consider when it comes to making money using WordPress. I've also includes some vital tips and even some usual WordPress plugins.
This podcast presentation is just over 40 minutes long, so you will want to sit back and relax… maybe even grab a wine or soda or beer. Let me know if you use some of the ideas in this presentation in the comments below. Also, feel free to ask me questions or make some suggestions on other ideas for making money using WordPress so others can benefit from that knowledge. 🙂
I recommend visiting my Slideshare page, Nile Flores on Slidehare, for all of my videos as some of the other presentations there have great information and some are quite relevant to this very presentation. It's all free, so if you've been struggling to come up with ideas on making money using WordPress, content creation, blogging, SEO, and more… my Slidehare page is chock full of that. Please do take advantage of the information there.
In the mean time, I hope you enjoy the podcast, and hope it is helpful.
Podcast Presentation: Making Money Using WordPress (slides and audio)
Podcast Presentation: Making Money Using WordPress (just slides)
Podcast Presentation: Making Money Using WordPress (audio only)
Podcast: Play in new window | Download (Duration: 40:36 — 46.5MB)