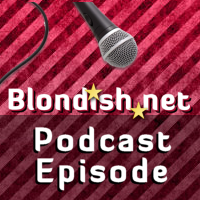 Being a successful bloggers doesn't involve some strange scientific theory. There are a lot of successful bloggers that give advice on how to be successful, and yet… there still are bloggers who are frustrated with not geting anywhere.
The advice given by bloggers who have become quite good are still good tips. However, it doesn't always work in the same exact way, because each blogger has their own goals, and also, their own audience to reach.
Becoming a success in blogging does take time. However, your success as a blogger depends on your own personal goals, not on the goals of other bloggers. If you set yourself too high, expect to get to that quickly, you're going to be disappointed. Many successful bloggers and content creators have teams, and a network of friends and fans that have helped them get to where they are today.
This podcast episode deals with what is takes to be a successful blogger. It's important, even when you're becoming more popular, to keep realistic goals, or a blog plan, both short term and long term, in order to help track your blog's progress. If you don't have a plan, then you're already a huge step behind.
Lastly, I want to emphasize again that comparing yourself to another blogger's success could lead to a disaster. You will become bitter, and complain. Instead, focus on what you haven't done, see if it fits your blog's plan, and then tackle it. Your blog's success is your responsibility, so look to yourself first, before you look to others.
Please enjoy the podcast, and let me know your thoughts below in the comments. If you're already quite popular and successful in your niche, what tips could you add to this podcast to help newer bloggers on their way to their own success?
Blondish.net Podcast 2016 Episode 2: What Does it Take to be a Successful Blogger [VIDEO/AUDIO]
Blondish.net Podcast 2016 Episode 2: What Does it Take to be a Successful Blogger [JUST AUDIO]
Podcast: Play in new window | Download (Duration: 11:42 — 9.8MB)