This week's motivational quote is about how success happens.
#MondayMotivation – 2022 Week 4: There are no shortage of remarkable ideas…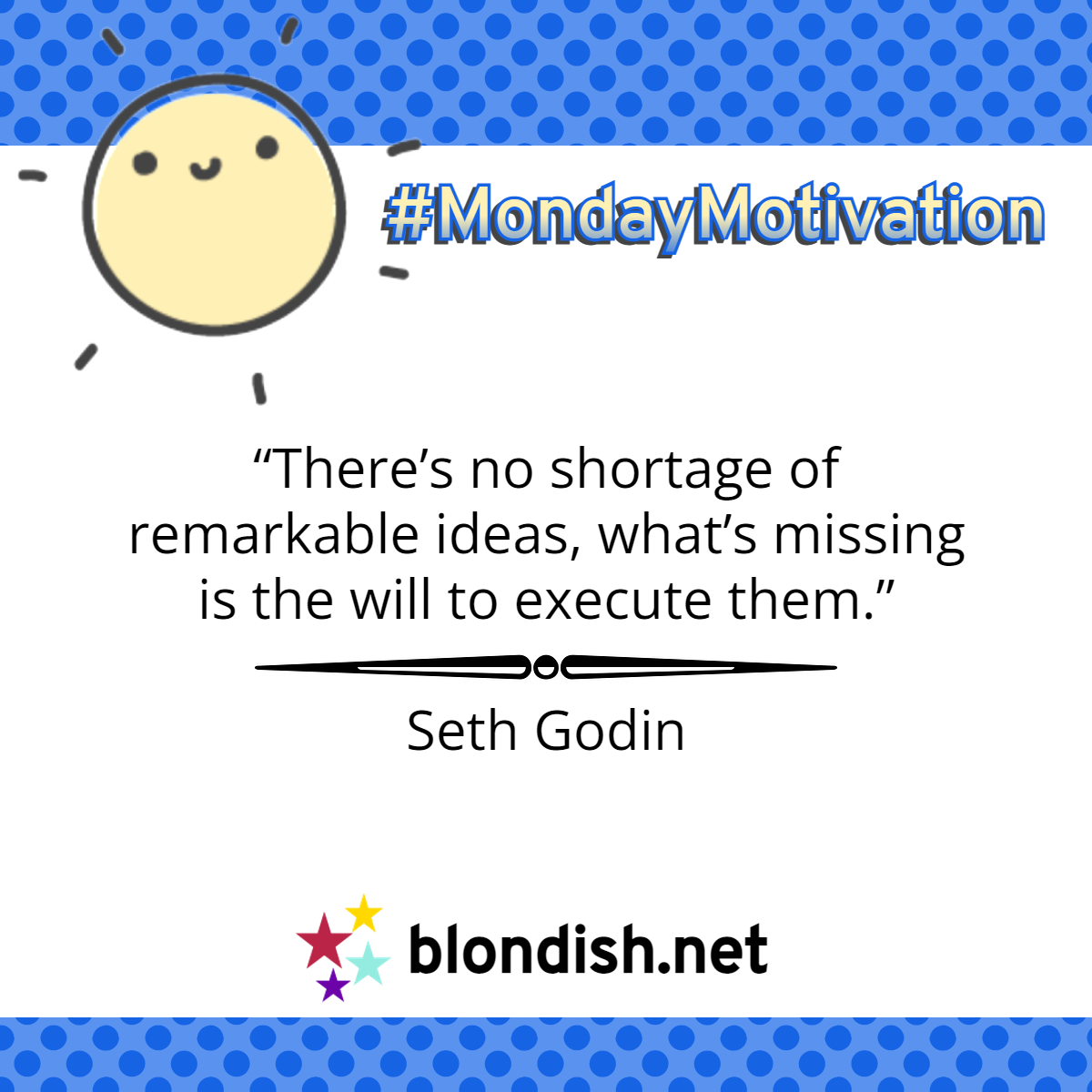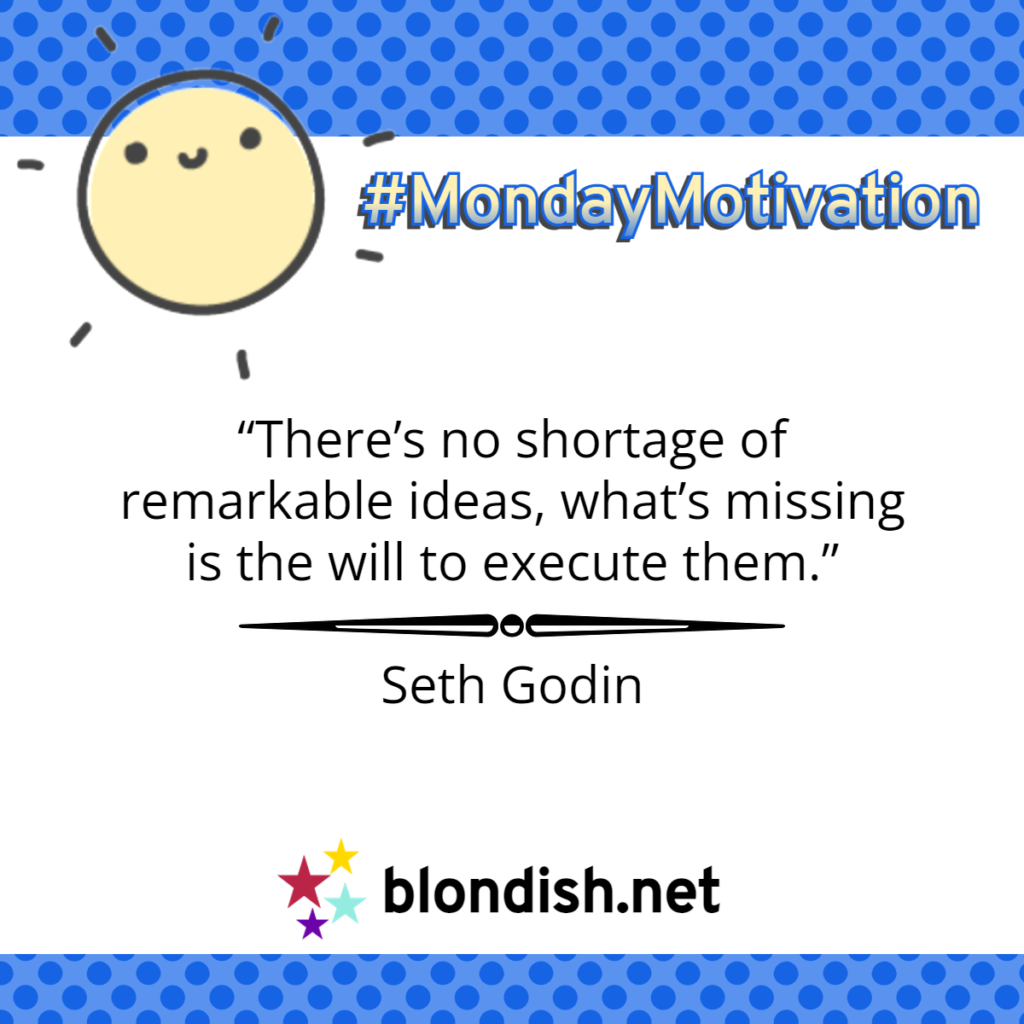 "There's no shortage of remarkable ideas, what's missing is the will to execute them." – Seth Godin
Every day, you probably have umpteen ideas rolling around at one time in your head. However, how many of them do you act on immediately? How many of them do you write down in some sort of ideas journal.
After some time, you probably forget some of those ideas that you thought would be amazing to pursue. Not having enough time isn't always a good excuse, because you'd be surprise that even writing down a good idea to tackle for later, while you work on some ideas you're currently working on, is the best thing you can do.
I love this quote, as it reminds me on why I usually bring a notepad around with me. I will write poetry, or ideas, or even sketch what comes to mind, so I can use it later on. In some cases, I will even share my idea, and it ends up becoming a project for someone else.
I remember when I was growing up, that I'd hear people say "I had a really good idea about this one thing, but I didn't have time for it", or "I wish I would've tried this really cool thing that one time that I thought of." It kinda made me sad to hear out on some potentially great opportunities. It's why I make notes about my ideas. I never know when I will get to them and make a project of them.
Do you keep an idea or dream journal?