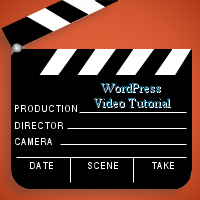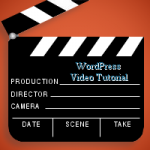 Like any software out there, it does take some time to learn how to use WordPress. However, WordPress is not hard at all to use, especially if you are using it out of the box. It's normally the things you want to install on top of it, like plugins or themes, that it necessary to dig a little further into learning how to use WordPress. So, how easy is it to use WordPress?
How easy is it to use WordPress?
WordPress is designed to be simple and easy to use, even for the not so savvy Internet user. Most people confuse WordPress with just being a blog platform, but it's more than that… its a fully functional content management system. It is designed out of the box to allow you to create a whole website with OR without utilizing the blog functionality that is naturally built into the system.
So, if you're thinking that you don't want to blog on your site, you don't have to. It's there as a feature if you want to take advantage of it. And frankly, down the line, you may want to use the blog aspect of your WordPress installation as it is a powerful tool in leveraging your business.
The WordPress Backend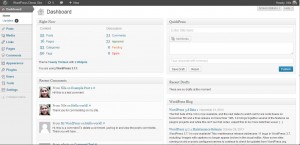 WordPress has a simple interface listing the major areas to either update your site, create new posts or pages, install a theme or plugin, and more. You will never lose your way when navigating within the WordPress backend as long as you remember that the main navigation that you need is always on the left hand side.
This is also the same for any theme options or plugin that are added as sections to the menu.
Posts
This is the area where you can publish blog posts. The interface is clean and simple. You also have a couple methods in order to create a new post like the Visual editor and the Text Editor. The Visual editor in WordPress allows you to see the format of your post as you create it. The Text editor allows those who are code savvy to insert HTML and any other dynamic content.
In creating a post, you can organize them into categories and tags. Categories are usually used for general description of the post and tags are a little more detailed. Categories and tags actually help a little for your own site's search, so you have to be careful on how you organize your site.
Publishing is easy. You can either click the big blue button or schedule your post to be published at a later time.
As you can see, in some of the images above (you can click and they will open in another window as a larger image), you see buttons over the area you can place your content. You can use these to stylize your text or even add images or other media files.
Media
This area is where you can upload PDF, images, music files, and video. You can also maintain individual images.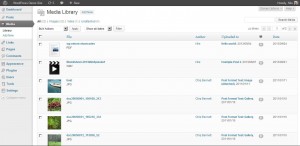 Links
If you'd like to maintain some type of Link list on your site, the link section is a good place to start. You can display your link lists using widgets.
Pages
Pages are a bit different from posts. These are used for static content or content that won't be updated as often. Pages can be arranged in an hierarchical order, or in simple terms, organized as if they were sections.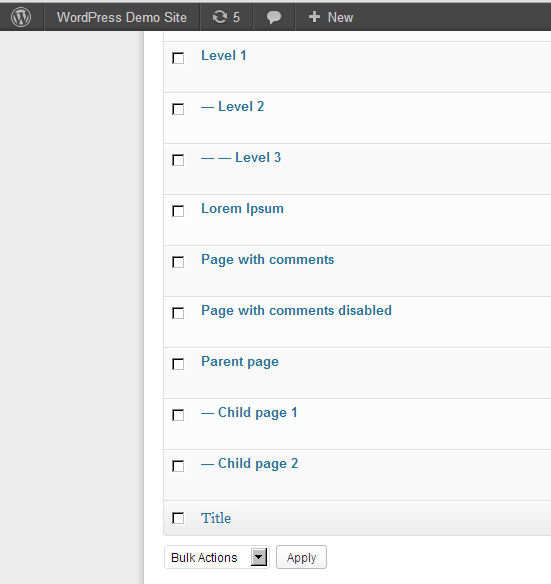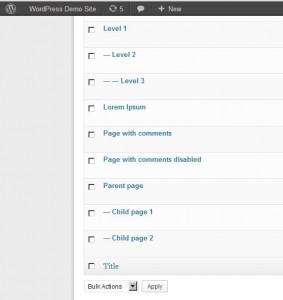 Creating a page is similar to that of creating a post, except there are no categories.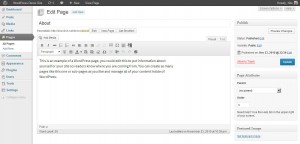 Comments
The comments area allows you to edit, reply, or even delete comments that come into your website.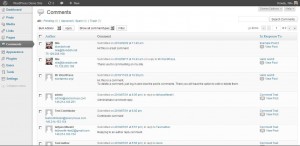 Appearance
The Appearance section of the WordPress backend is the area that maintains a lot of the front end interface of the site. You can install themes or child themes. You can maintain your menus on your website, or what goes in sidebars by adding or removing widgets. You can customize the theme with a visual editor type option, or for the code savvy, you can edit the code directly.
Plugins
Plugins are code built to add dynamic functionality to WordPress with little or no code experience needed. Some examples of what plugins can do are:
Add a contact form to your site.
Give e-commerce functionality to your site so you can sell products.
The plugins area of the WordPress backend allow you to install or remove these plugins.
Users
The Users section of the WordPress backend allows you to maintain who has access to your site and what they can do on it whether it be adding and editing content, having full access, or just being a subscriber. Each role you give, you can edit exactly what each individual is allowed to do.
Tools
This area is normally used for importing and exporting content. Some plugins do add their settings to this section, but this is known to be an area.
A couple built-in tools are the Press this button that you can add to your browser and being able to convert categories to tags or the other way around. The Press this button allows you to basically re-publish an interesting article to your website from an outside site. Caution: if you use this, you probably should be editing the article to make it your own, but also link back to the original source.
Settings
The Settings section of the WordPress backend allows you a lot of different options. You can:
Allow or disallow people from registering on your site.
Edit how comments should appear on the front end of the site and how they should be moderated.
Change the URL structure or permalink structure of your site.
and much more.
There are 3 things that are important about learning how to use WordPress. The first is that the majority of your time using WordPress is usually spent in the Post, Pages, or Comments section of your site. The second is that if you don't know how to use something, there are forums like the WordPress Support forums or All About WordPress that can help. The last thing to remember is that you shouldn't fear taking a peak around your WordPress installation to get familiar with it.
In the case you prefer something more visual, I've put together a screencast on the WordPress backend for you.
A Walk Through The WordPress Backend
Hopefully this post will help those new to WordPress see how easy it is to use.