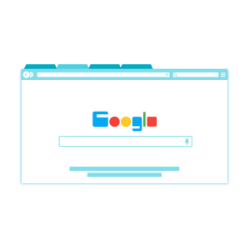 Have you gotten a notice from Google Search Console that you had hacked content? I've seen this while cleaning up WordPress websites. The website was clean of malware, and typical hacked content, and Google was saying that images were the problem.
In all of these cases, they had one commonality – this image was linked to itself. So, if you've gotten this, what do you do, especially when your images aren't linking to malware, and the images are clean of any malware or viruses? Telling Google Search Console that the images are fine is a possibility, but even Google makes mistakes, and it could happen again.
The biggest reason why this occurs is that usually, being lead to the image is something unexpected by your visitor. They should be shown to a different webpage, rather than a link to an image. And because images CAN be used in hackings, it's seen as suspicious.
So, what do you do. Well, unfortunately, it's tedious, but you're going to have to go through your posts and pages on your website, and unlink the images. You only want to keep the image source HTML tag.
In WordPress, if you are using the Visual editor, you can simply click on the image and edit, and use the WordPress options to Link to None, instead of the image, or the attachment page for the image.
You really should only be linking to other pages, whether your own, or outside websites, instead of the image. If you were purposely linking to the image so your visitors can see a larger view of the image, you should use a lightbox type plugin, like Foobox Image Lightbox.
Once you have, you can submit a reconsideration request. If you do so before removing the linked images, you need to let Google know in your write up that the images are not hacked content, and are legitimate images on your website. The reconsideration requests may take a few days to be approved. In the case you left the images linked, and Google doesn't approve the request, you may have to unlink them, so that is why I usually suggest that you just go ahead and unlink them.