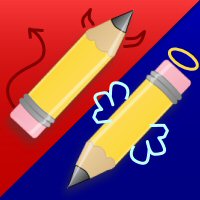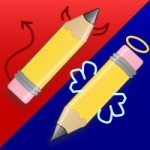 Guest blogging sparked a phenomena of website owners to utilize it in order to debut new bloggers to specific communities, and bring in fresh content. The problem is – guest blogging got way out of hand. Google cautioned about guest blogging long ago. While they've been talking more about backlinks and linking, they've always had an eye on linking strategies used by blog abusers under the guise of guest blogging. I've even been warning about the problem of using guest blogging as a crutch as far back as early 2010 in my articles like:
Rather than be transparent and use real bloggers representing and flexing their knowledge, since the craze of guest blogging, the blogosphere became inundated with "guest bloggers" that were not only being paid by companies to cleverly get them a backlink (which is against Google's Terms of Service on paid links), but also content that was poorly written.
Matt Cutts finally brought in his own tough love to the blogosphere about guest blogging back in January of 2014.
His first paragraph nails exactly what I've been saying on my site, and across several social networks for more than 4 years:
Okay, I'm calling it: if you're using guest blogging as a way to gain links in 2014, you should probably stop. Why? Because over time it's become a more and more spammy practice, and if you're doing a lot of guest blogging then you're hanging out with really bad company. – Matt Cutts
The problem is that for a lot of bloggers from the United States, they are suppose to declare if links are sponsored or paid. On top of that, Google doesn't want us allowing paid links. Sponsored posts are fine, but they have to be declared.
The reason that sponsored posts are more acceptable is that the reader is given a notice that makes the article more transparent. Even getting a premium WordPress plugin in exchange for an honest review needs to be declared!
Paid links are often ones that follow a behavior that may not be relevant to the website's content, and often don't come with a nofollow. Google actually wants us to label our Sponsored ads and text ad links with a rel="nofollow" or "Sponsors" or "Advertisements". Unfortunately, advertisers want that backlink aside from the time to host.
Even though Matt Cutts mentions that blog communities our there are not sites that are on Google's radar for being penalized, some of our biggest Blogs and Blogging websites lack quality in content and even grammar and spelling.
Blog Owners: We've been accepting crappy content! Stop it!
This is NOT new news. Hmm… and we wonder why I only have 23 guest posts here. It's because that's how you do guest blogging correctly! For single bloggers and small companies building their brand, the real ratio of the blog owners post to guest blogger should be 20:1, and that's being generous.
Anymore less than that ratio, then you're diluting your blog voice. As a blogger, you should be flexing your own knowledge first. If you are passionate about your niche, you will go the distance to not just write your article in your own words, but also not be afraid to referencing posts from other reputable bloggers.