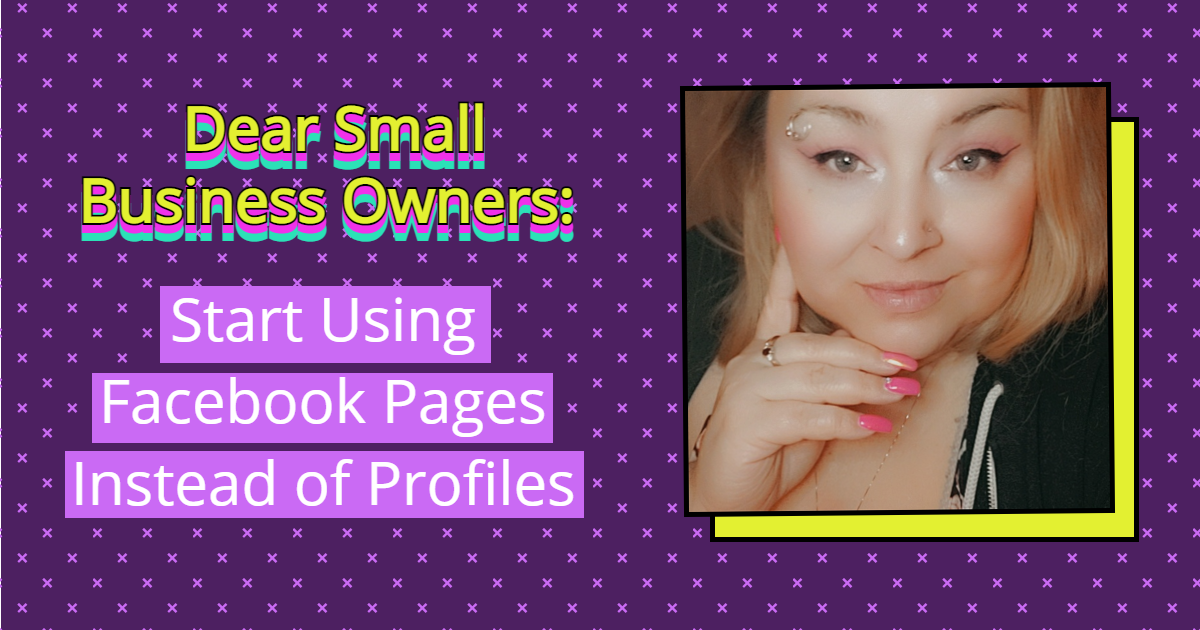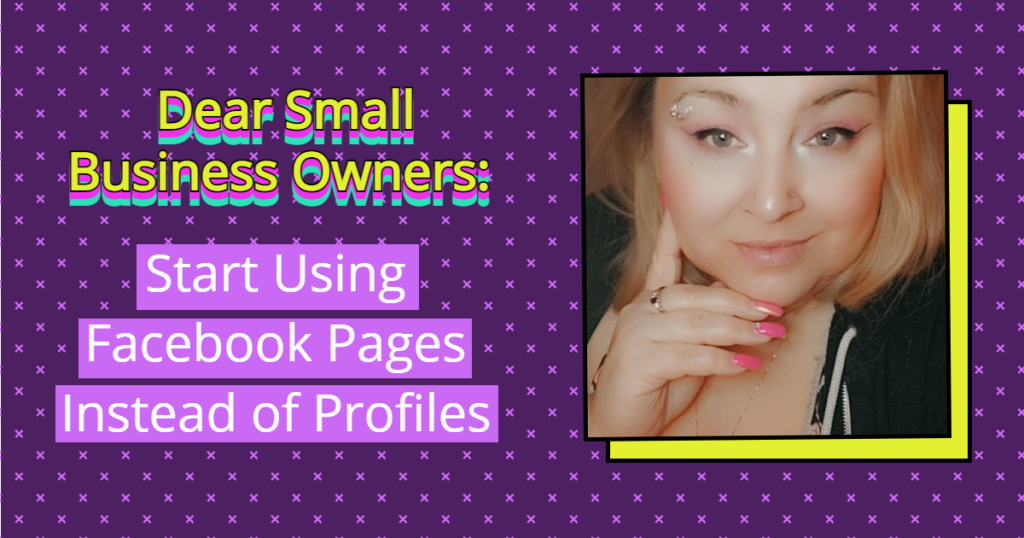 Dear Small Business Owners:
If you're using a Facebook Profile, instead of a Page, for your small business, don't be surprised to one day find that profile deleted – whether tomorrow or next year. It's against Facebook Terms of Service to run a profile as a business. You must use the Facebook pages.
You might not think that's fair, but you're using someone else's platform, and for free. Expecting Facebook to be completely free, is very foolhardy. Facebook has the right at any time, for no reason at all, to remove you, or anything you have from their social network website. Sucks to hear that, right?
That being said…
While the reach isn't that great with Facebook pages, there are ways to get around that, and sometimes without paying to play. Additionally, pages have the tools to represent your business better. You can get people to buy tickets, RSVP for events, and buy your merchandise. Facebook even has a content calendar planner, where you can schedule your posts, and even automate some of your social handle for your business.
Last of all, the Facebook insights tools, allows you great details on how many people are liking and following you, where they are from, your page's growth, what content is performing the best, and more. Profiles don't have any of those tools. You are stuck posting as is and have no analytics, which are vital for any business to see how you're growing.
Once you've gotten your Facebook business page up and running, it's completely okay to share your business page's posts to your profile wall. I also recommend looking for local area groups to post in, that encourages small businesses to share specials and even events.
If you've got employees in your small business, add them as an editor role to your business page, so they can help post too, without having all the keys to your Facebook page. You wouldn't want them in an administrator role, as they could easily remove other admins, alter content, or delete the page. Just make sure to establish rules on what's allowed, and what's not allowed if you are adding more users.
If you've been relying on a Facebook profile for your business, rather than a page, unfortunately there' no way to merge a profile into a page. There used to be, but Facebook only does that for pages. I'm not sure why, but until you've rebuilt the business page, you can simply post to the profile to go like and follow the new page instead. It's tedious, but once you've moved things, the profile can be removed, and you're not risking anything anymore.
So, stop using Facebook profiles for your business.
Kind Regards,
Nile