A lot of new bloggers get into blogging because they want to make money. There's no shame in that.
Some people can't admit that it was the original motivation for starting to blog, but now that these people are blogging, it's a bit of a sh*tshow. There are a lot of opportunities for bloggers to monetize their blog, but these programs usually require so much content to be published, within a certain time, and sometimes even a certain amount of traffic or followers, just to qualify.
This ends up becoming an end goal, instead of producing quality content. It sometimes sounds like an act of desperation, especially when I hear people complaining about no making a lot.
If you don't have a lot of traffic, let's be real – you're not going to make a lot of money.
This is lost in translation, because of the blogger's focus on money, rather than creating content, and engaging with people. You're not getting out of that cycle, so you need to pay the piper, just like the rest of us bloggers, who helped pave the way for you. In fact, many of them gave you the information to send you toward signing up for a networks an other money making opportunities. They had to do all of this way before you, and it takes effort and patience.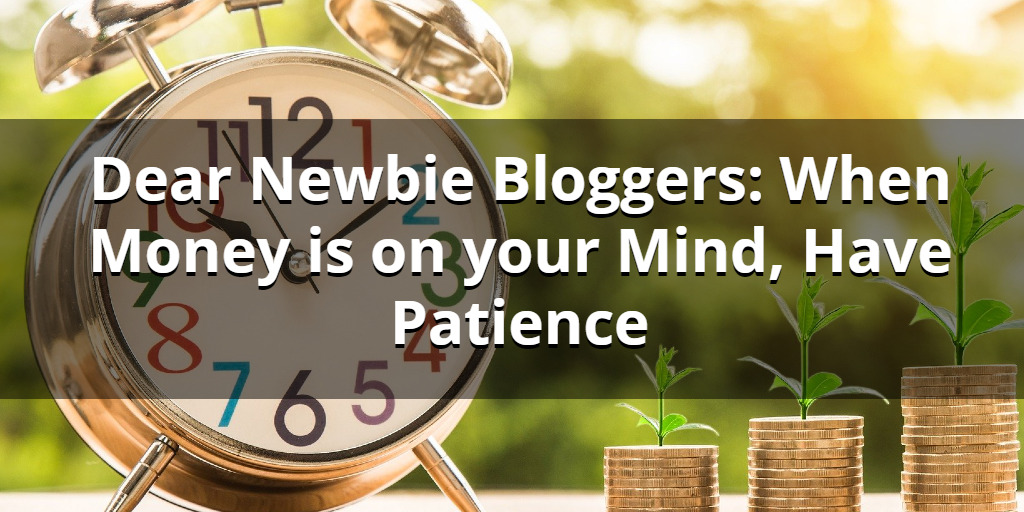 Common Advice for New Bloggers Trying to make money blogging
So, rather than this post be a huge rant, I want to tackle a couple areas to hopefully, if you're new to blogging, open your mind and learn how to avoid spending too much, or using things you don't need, or making sure you realize what's important, in order to make money blogging, in the long run.
Write about what you have first, before buying anything.
You need a fast site, but your ad network is basically telling people you don't give a crap about their visit.
Stop disregarding solid advice from seasoned bloggers.
If it's not working, don't use it.
Write about what you have first, before buying anything.
I've seen a lot of newbie bloggers beg companies for freebies, or go out of their way to buy something to review, rather than pick up something around the house, that they already have. They complain because they don't have enough traffic and aren't making money, but are spending money.
There's no need for that. You've got oodles of stuff in your house. Even if it's been previously used, write about it. You don't even need to put a statement on the post that you were paid for it.
You need a fast site, but your ad network is basically telling people you don't give a crap about their visit.
There's no doubt about it. You do need a site that loads quickly in most devices. However, a lot of bloggers, when they learn they need to have a fast site and choose ad networks, that causes a lot of the site load issues.
The hype behind the ad networks is that they will make you more money fast. In fact, their marketing copy usually seems convincing that you will make more money displaying their ads, over other ad networks. Some of these ad networks are loading between 8 to 20 different tracking codes and ads, like Ezoic, Mediavine, and SocialFabric.
I encounter people who use these ad networks, and then want to hire someone to improve their site's speed. It's smart to hire someone to speed up their site, but with it comes learning what works and what won't work, so you, as a blogger, are faced with choosing between the balance of making money or user experience. While I can improve overall score and maybe shave off or half the site's load time, some of these people expect a miracle, knowing that these ad networks have documentation all over the web, that don't paint a great picture of them.
I've been teaching a long time, and have gotten used to explaining all about speeding up a site. But these newbies in the blog realm are stuck on the money.
So, go make your money, lil blog babies, and ruin your visitors' experience, because if it takes forever to load your site, they are just going to leave and never come back.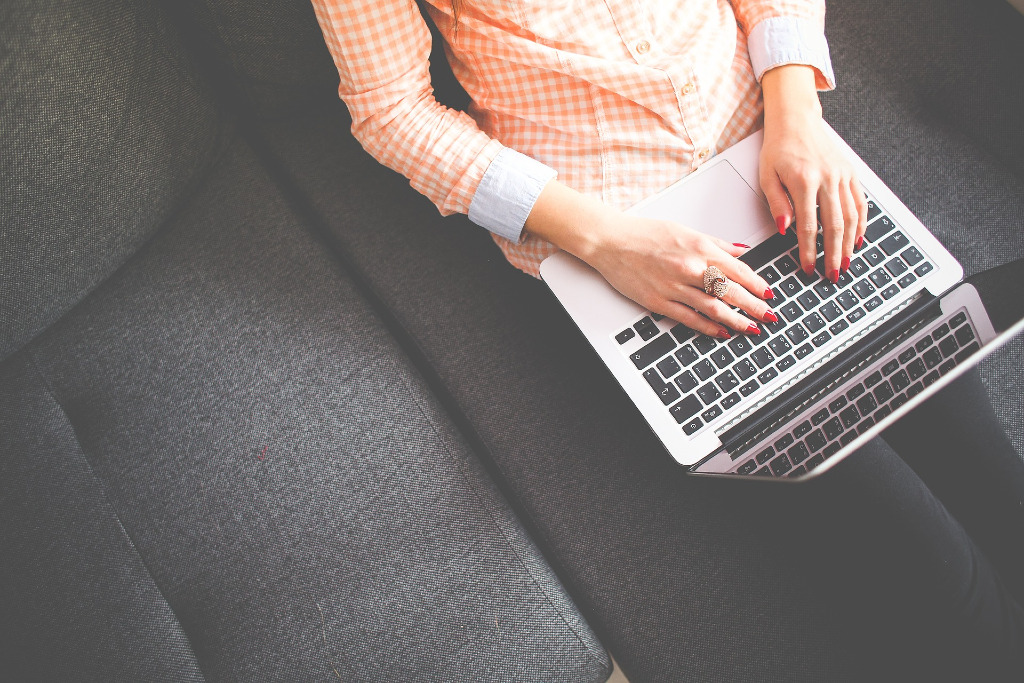 Stop disregarding solid advice from seasoned bloggers.
When someone who has been blogging and has made money doing it, you should really listen. It's not the time to be stubborn and set that your way is the only right way. You can be wrong, and if a seasoned blogger tells you that you are, I hope you listen. I've mentored thousands of bloggers for over a decade. I've told people about how to write before Google started penalizing people. I even politely warned people. As of December 2020, right before this article was published, I've been in the blogging world, for 19 years… so I might know something.
Yet, I get newbie bloggers who are stubborn, ungrateful, and rude, especially after asking questions in an online blogging forum. What was the point in asking, if you're not wanting to learn?
Continue to be rude to people who are giving you solid advice, that will help you learn and grow as a blogger, and probably would've made you more money. That's okay! I'll still be using my AdBlocker extension and you won't get a dime from my visit, and other visitors will just leave your site, while you blast them with over a dozen ads before they get a chance to read your blog post.
If it's not working, don't use it.
If you've been using an ad network or some money making opportunity, and it's not made you money or enough for payout, in 4-6 months, it's time to dump it, and try something else. And, just saying, 4-6 months is being more than generous on patience. It's no use keeping something that is using blog real estate space, when you can try something else and see if that will work.
If it's not working, then it's also time to review your site, and see how you can tweak and improve it. It may be creating specific content, or adding to what you already have, or even organizing the site structure.
In leaving things as is, you're resting on hope. One of my friend's Chris Lema, has stated, "Hope is not a Strategy." In fact, in holding on, this is what gets new bloggers desperate on the money game, rather than what is important, your content and your visitors.
Think more about improving their experience. What do you want them to do on your site? Are there featured posts or some service, or a newsletter, or something that you want them to see? Your site needs to convey that. A lot of bloggers just set their blog up for displaying blog posts, and forget to occasionally point at the important things that they want visitors to do while visiting the website.
In Summary
I hope this blog post serves as a reality check for some bloggers in the community. I love to seeing new bloggers start up. However, the sad reality is that I've seen a lot of new bloggers quit so soon, for reasons that have solutions.
Making money in anything, takes time and patience. It can also take some learning. Be open to learning and be patient. Your time will come. Many of us bloggers before you already did the homework and have given you the blueprint to succeed.
I did a presentation back in 2019, at WordCamp Las Vegas on Making Money with WordPress for Bloggers. Below is the video presentation, and then the slides for it.
———
I hope these help. Feel free to comment below about your own struggles on making money blogging, and even what has worked, or hasn't worked. Lastly, if you could, please spread the word, by sharing this on your social media channels so other bloggers can benefit from this article.
Kind Regards,
Nile Flores