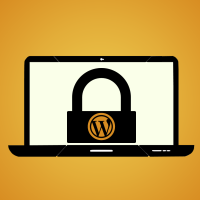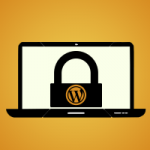 After a child safety discussion on a WordPress Security Facebook group that I managed to participate in, I felt the need to touch up on children using WordPress, as I've been finding a lot of younger kids getting into creating websites and blogs. My own son has a WordPress blog as well.
The original question on Facebook was asked by Michele Butcher:
If you were setting up a blog for a minor (under 18 yr old) what kind of security measures would you do above what you typically do to a site?
Much of my own reply comes from the thread, but I wanted to blog about it as I haven't seen too many posts cover this. These are things that I've thought of before allowing my son to have his first blog when he was 9 years old. Children using WordPress is a debatable topic because it makes parents think more about what they are comfortable with their kids doing on the Internet.
For parents that may have to think about this issue later on or for those folks currently facing this situation, hopefully this article will help guide you. This isn't a post to force you in the favor of children using WordPress or for them to use the Internet, but to inform you of what you can do in the case that you do allow your kids to blog or create a website.
Children Using WordPress: How Can Parents Keep Them Safe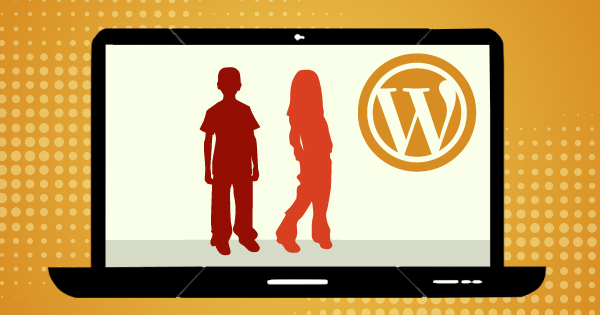 While a lot of people understand Internet safety, it's not easy to put your mind around it when it comes to your children. In fact, it might be scary because there are a lot of people out there that you don't know, and they might be people that you want to protect your children from.
However, if they are under 18 and wanting to have a website, you really need to sit down and think about a few things before giving the okay.
You have to truly understand what tools are out there to keep your kid safe.
You have to be comfortable with the thought that your child has a website.
You have to make some rules.
Make sure to really know your child. If they aren't mature enough to handle it, then they don't need to have a blog or website.
Once you have decided that your child can have a website, and have put together the rules, you need to do the following:
Make sure your child is informed of the possible dangers of the Internet and how to spot the problem early on. Make sure if they end up in a situation that they are unsure of how to handle that they should come to you and ask.
Monitor your child's activities. Make sure they are going where they are suppose to and don't be afraid to step in and moderate comments or posts.
Lay down the rules with your child on what is acceptable to post and what is not acceptable to post. If you're not comfortable with them posting their picture, then tell them so. Only give out information that you're willing to give out and make sure that your child is aware of what they can't say.
So, even though there are a lot of good tips above, there are some more things that you should be considering. Remember that I mentioned that you should only give out information that you're willing to give out. Well, this could even fall back on where your child's site is hosted.
If you're using a web hosting service on a shared hosting account, that you install a self-hosted WordPress site, also known as a WordPress.org site), then you should protect the domain's registration information. Some registrars offer a services for a few more dollars in order to make the contact information private. In doing this, you could prevent strangers from looking up your domain's registration information, and then giving you an unwanted surprise visit. Please note that you could try falsifying your domain registration information, but you WILL risk losing your domain because it's against most registrar's terms. (As a note, I wanted to give kudos to a fellow WordPresser Matt Cromwell, as he and I both strongly agreed on this.)
On shared hosting, you will want to make sure to secure WordPress from hackers or bot attacks. If the wrong person hacks your child's site, and they have password protected posts, they could end up with access to information that you didn't want public. You also may want to make sure that in your site's settings that you discourage search engines from crawling your website.
In the case that you're using a free WordPress site, also known as a WordPress.com site, and you're not even using a domain, you do have some protection because you don't have to deal with a domain registrar's regulations. Instead, you do deal with a WordPress.com user account and need to only fill out information that you're willing to give.
As a last suggestion, if you're only wanting family and close friends to have access to your child's website, then publish the posts and set the visibility to password protected. Frankly, with the password protected visibilty option, you can just give a password out to those that you are allowing access. In the case that the child wants to use the site as a private diary, they can set the posts to private.
The biggest takeaway from this, is to make sure that both you and your children are fully informed, and to be active in protecting your personal information. Internet safety is important no matter the age!
Please remember that this article is more about WordPress safety tips for children. If you are allowing your children to use social networking websites, you should comply with their terms of service as a lot of them don't allow children under the age of 13 or 14.
Do you have a child under 18 that uses WordPress? Are you okay with children using WordPress? What rules do you have in place in order to keep your child safe. Do you have any WordPress safety tips for WordPress safety tips for parents that aren't already mentioned here?