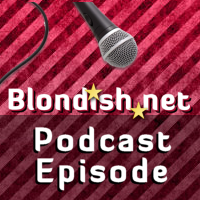 Kicking off the first podcast of the 2016 season on building better roundups and lists. I've written about building better lists and talked about roundups before.
Since it's been a very long time, and some things have changed in the blogging and social media world, I thought that it would be great to cover this. The goal of this particular podcast is to get you to think about improving your content, especially when it comes to lists.
I see a lot of mistakes, and usually is stems from not enough content, or being created and delivered to the audience incorrectly. The tips within should hopefully make you more conscientious about your readers, and how you can create your lists in a way that endears you to them, builds relationships with other content creators, and makes your content look far better than the other lists of the same topic.
I will admit, I did a small rant, but it was out of tough love. 😉
Below you'll find the podcast in 2 formats, audio and video. Video is basically the same, but with an image added. This podcast on Building Better Roundups and Lists is slightly over 14 minutes long.
Also, in the next few weeks, I'll be doing a re-design and re-brand, so some of the future podcast images will change. I've already started changing the title to include the topic. Also, I will be going through and getting transcripts for each video. I've been wanting to do that for quite some time those who have hearing issues.
Last note: This podcast has been done with my new equipment. I'm still getting use to it, so if you're an advanced podcaster and have a tip on the sound adjustment, let me know… in a courteous and constructive manner. I use Audacity for podcasting.
Other than those notes, if you want to ask questions about building better lists, or have any added tips to share, please go ahead and share in the comments below.
Enjoy!
Blondish.net Podcast 2016 Episode 1: Building Better Roundups and Lists- Video
Blondish.net Podcast 2016 Episode 1: Building Better Roundups and Lists- Only Audio
Podcast: Play in new window | Download (Duration: 14:05 — 11.8MB)