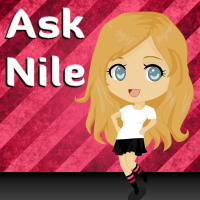 A trackback means that someone referred to your post from their own article. In content management systems much like WordPress, we have the ability to accept trackbacks as a method of reward to other bloggers that and these become backlinks.
Acceptable Trackbacks to Approve
I recently was asked over the phone about trackbacks and what are acceptable trackbacks to approve. Because of this call, I decided to put together a post in my Ask Nile series. I do want to caution that before I give my answer, you should be moderating your website, especially backlinks, comments, and trackbacks. Never approve a trackback right away unless you have investigating where the source is.
You don't want to approve every single trackback. The ones you do want to approve are ones from unique and quality content from other reputable sites. Now, reputable doesn't exactly mean that the site has to be an authority website, but it does mean that the blogger running it should be trustworthy, and have content that could add value to the article they linked to.
Trackbacks to Avoid
Trackbacks that go to pages or articles that don't have your link on them.
Trackbacks that go to sites that don't show up for some reason.
Trackbacks to shortened URLs. If you must, click on the link to check out where it leads. From my own experience, I don't even bother clicking and just delete the trackback.
Trackbacks that lead to sites that seem like they are spam or not reputable.
These are all based off your own common sense. If you aren't sure, then don't approve it. It will help you down the road in case that site is blacklisted or eventually removed. Sites that tend to not follow some of Google's guidelines don't usually last that long since the site owner is probably not making oodles of money.
How do you deal with trackbacks? Do you delete them right away? Do you check them out and approve them? What was the strangest trackback you have ever received?