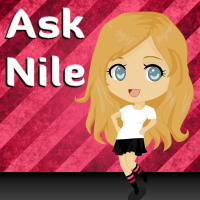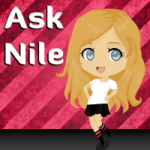 I get a lot of people asking my on how to start your own website. However, it really depends on whether you are going to do it yourself or if you're going to hire someone. Once you have decided, the plan is nearly the same, but a few added steps within the general ones are needed. Because the majority of the people who have asked me this question usually want to try this alone, I carefully put together 5 steps on how to start your own website.
How To Start Your Own Website
Plan your site.
Yes, you might want to start a business, or a blog, or maybe some of both, but that is a simple decision. It's what you want your site to do, a site focus. You will need to put together a plan for your site, much like a business.
You will need to include in your plan, how you will present your information or products and even your target audience. This is what you will refer to when it comes to building your site and your marketing campaigns.
Purchase a domain name and web hosting.
A domain name or site address or if you prefer, an official URL is one step in the right direction toward branding your business. However, aside from a domain name, you also need a place to put your website, and that requires needing to purchase web hosting too.
The web host is what lets your site be viewable to the rest of the Internet once you have set up your site.
Install WordPress
For the newbie, WordPress is a content management system that is easy to install, easy to use, and makes creating posts and pages fast. It is open source and free. There are also a lot of free WordPress plugins that add dynamic functionality like contact forms, shopping carts, social network sharing capabilities, and more. I actually have some WordPress videos on my Youtube channel that may help you learn how to use WordPress.
If you are on a bootstrap budget, you can start a site under $50 (for hosting and domain at a per year cost) without having someone doing any WordPress design or development work for you.
In fact, some of the default themes that come as a default with installing WordPress are more than ready to use, and the CMS even has a simple theme customizer built into it in order to change some of the colors to suit your personal preferences. Of course, there are also thousands of free WordPress themes that are more than decent to get you at least started.
You don't have to be perfect from the start, but pick the theme that will help you.
Write and and publish your content.
Don't wait for perfection. Just write and publish. You can always edit and adjust your site's content in time. Thousands of websites are being created each day and waiting for the right time is time lost, and potential money not made.
Make sure your site has a good front page, about page, and contact page to start out with. It's important to state your site's purpose so they know what you are offering and what you would like them to do while on your website.
Because this is not an article about promoting your site, and that I've been asked to cover that topic, I will cover it in another Ask Nile post.