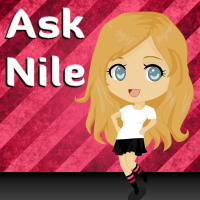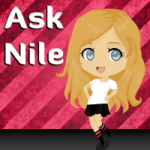 Ah, this question really makes me wonder if the person forgot their math. I love that people enjoy sharing their images, especially well done images. However with better quality images, your blog posts will load slower. The bigger the images and more resolution (DPI) the larger size the image will be.
The, aside from the images on your post, you deal with images from the site's design, and scripts like jQuery from your own site and outside sources.
No one wants to see a picture of food that literally looks like dog poo, and it's understandable that you may want really great looking photos. However, you have to watch how you're sharing your posts. It's really enticing to just plop a bunch of images, but there's ways to do it while be conscious of the load time of your post.
Most people will leave a website after waiting 10 seconds, but with consideration to mobile browsing, you want to try to aim to have website pages load under 5 seconds. If you think load time may become an issue, you can test the post's page speed at Pingdom's Website speed tester.
1. You definitely don't want to put images that require your readers to scroll. It needs to fit within the screen. Example of this no-no (image should load as larger in a lightbox):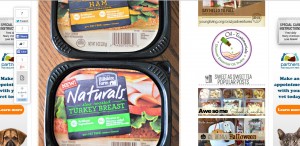 In fact on the example above, this wasn't the only large image on that post. There were a couple pictures that were oversized and required scrolling, as well as about 5 that were large, but fit within the screen. That page loaded moe than 10 seconds… 69 seconds (oh my goodness gracious), and was 11.6MB in size!
2. If you're using JPEG images for blog posts, consider compressing your images. In the case of WordPress users, you can install WP Smush.it. The images still retain a very high quality even after using this plugin.
3. Consider getting your website hooked up with a Content Delivery Network, also known as a CDN. This does reduce your site's load because the site is served on servers closer to your reader's location. You can read more about it at GTMetrix in their page, Why use a Content Delivery Network (CDN)?
4. Consider hooking your website up with some type of cache software. For WordPress users, you can use plugins like W3 Total Cache or WP Super Cache. There are many other cache plugins available in the WordPress plugin directory.
5. If you have multiple images that are grouped together, consider setting it up as a gallery of images that has some type of lightbox effect where the user can click on the smaller image and it opens up in a window. FooGallery is a great plugin for WordPress users to be able to achieve this.
6. For individual images, consider using a smaller sized image and get some type of lightbox effect implemented. For WordPress, I like suggesting to people to use FooBox from FooPlugins. The image in #1 uses that effect. I actually have a FooBox plugin review, so you're welcome to check it out.
7. If you're thinking of having a lot of images, try not to combine it with a lot video embeds. This tip also includes auto-playing video ads that you embed in your sidebar.
Remember, in the end, it's YOUR responsibility and decision on how you organize your content. If you choose to sacrifice load time, you may be losing out on potential loyal readers.
Do you like to use a big images or just a lot of images in your blog posts? Are you optimizing your images and your website?