Blogging has been going on for decades. Part of the whole blog community is about comments. Blogs grew because people engaged on the site's articles, and shared them with others. In fact, many bloggers use to exchange comments, and there were even forums or communities dedicated to that.
However, it's 2022, and there have been some bloggers who've turned off their blog post's comment section, and others still carry on with the tradition. So, are blog comments still necessary? I'm going to answer that in this Ask Nile post.
Ask Nile: It's 2022 – Are Blog Comments Still Necessary?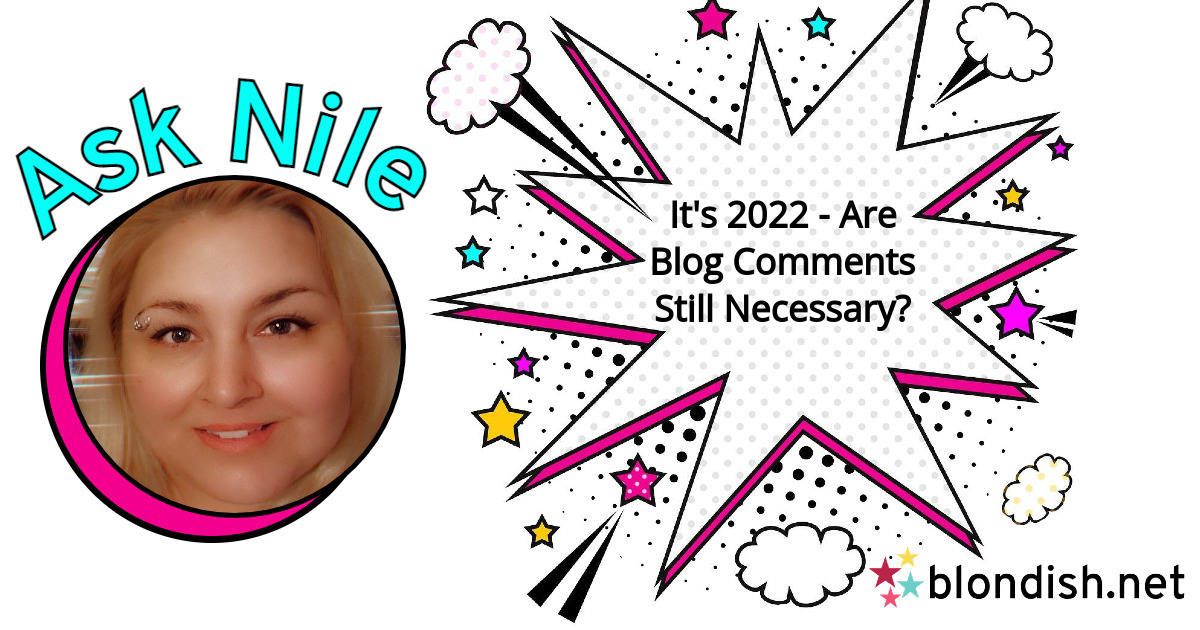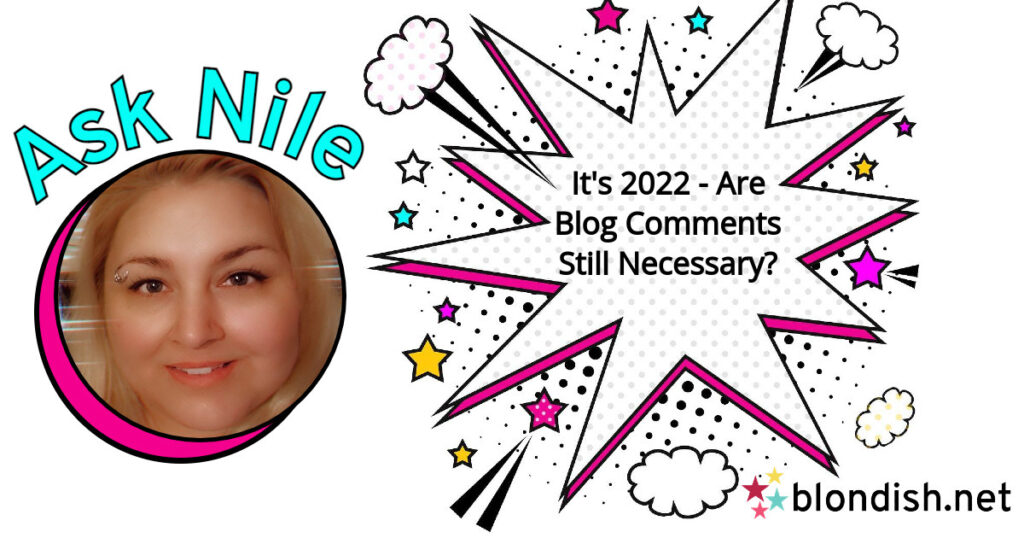 I don't think it's a bad thing to shut off your blog's comments. If you're not getting any engagement, don't have time to manage and respond to your visitor's comments, or you're only getting spam… well, then… perhaps you do have an excuse to not allow comments. You may even prefer to only engage on your posts that are on social media.
The great thing is, that it's your choice. Your blog comments can be a way to:
Learn new things from your visitors.
Extend the article's conversation.
Meet other bloggers and return a comment on their most recent posts.
You can use your blog comments as inspiration for more content.
You can attract people to subscribe to your newsletter, share your articles, and even buy your products or services.
In fact, in some cases, blog comments can be good for SEO. The reason why, is that depending on the engagement, you and your visitors could be sharing some super handy information that can boost your posts rank.
Personally, I think blog comments are necessary. Blog comments are vital for any blogger, as you can network and grow as a person. After 20 years, I can say my own community has helped me learn and grow, both personally and professionally. Now, sometimes, my schedule sets me behind on comments, and even though I do have some anti-spam plugins in place, I wade through a lot of spam comments, to get to the real ones.
Do you allow blog comments, and why? If you don't, also let me know in the comments below.