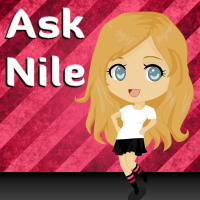 I keep getting the question about how many words should you write in your blog post. The thing is, this has several answers and depends on how ambitious you are as a blogger. For me, I tend to agree with Yoast that you should try to keep your blog posts at least 300 words.
This is the very minimum, and honestly, I always recommend having at least 300 words alongside an image, video, or audio. This method is to keep Google interested, and get your content to rank.
If you have a simple tutorial, sometimes stretching out 300 words is impossible. That's okay. Don't force it! You can always use that content to link in other posts that might talk about that tutorial. Someone out there WILL find it helpful and interesting.
At WordCamp St. Louis 2016, in the blogging panel that I was on, two of my colleagues reminded me of the fact that not everyone is going to be THAT ambitious. They're absolutely right. New bloggers are always learning, and getting use to writing their blog posts. Some of them haven't even begun to worry about word count, because creating a well-written and lengthy article takes time and practice.
On the other side of the scale, for the very ambitious, well written longer form content is really important. The more thorough you are over other websites, the better your content is seen. For me, many of my posts over 700 words perform much better than my content that is 300-400 words. My posts over 1000 and 1500 words perform even better. That is because over time, I'm always creating more content, and then going back and adding internal links, so there's more information for my readers.
Some of my blogging colleagues like Ana Hoffman of Traffic Generation Cafe continuously generate lengthy and very well-written articles that are way more than 1000 words. They are always shared quite a bit. And if you're looking for data, Neil Patel put together a data driven answer for how long should each blog post be.
Neil Patel says:
Just because long content trends better doesn't mean that yours automatically will. It helps to have an active social presence, rock-solid copy, and stuff worth talking about.
Honestly, if you're getting frantic over the fact you've written 250 words, and are trying to make it to 300, just stop. Let that post be 250 words. Maybe later on you might have more to add to that blog post? Maybe not.
And if you just want to put a picture with a couple sentences, and let the picture speak for you, then do so.
Furthermore, if you're worrying about word count in general, stop it! You're going to give yourself some unnecessary stress. Just write!
How long do you generally like to write your blog posts?