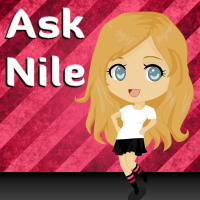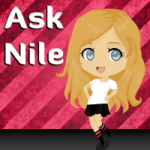 A theme can be changed any time. It's okay if you like something better than what you have. People do it all the time. However, if you're changing your theme too much, and you're trying to build a consistent brand, you may be alienating some of your visitors. At first, people accept your choice to choose something new. In fact, they may find it a novelty. So, how frequently should you change your WordPress theme?
To give a little insight, I'm going to speak from my experience. I've been around in WordPress and the blogosphere for many years. For me, as a web designer, I've changed my theme quite frequently back in the day. I've changed my theme so much to the point that I had one for each month, and occasionally had a holiday theme too! I even had a theme changer where visitors could choose any one of 7 themes to view my site as. I kid you not!
It was actually a novelty for my visitors to see what I could come up with. However, after a while, I kind of got burnt out and also, I was spending more time designing and developing for clients. So, I had to start focusing on branding myself to have a more consistent look. That's just my experience.
For you, it may be that you're a lot newer to blogging or running a website. You may even be new to running a business. Because of these scenarios, I've had to consider this question from a different angle, specifically from observations of former and current clientele, as well as blog and web design peers.
How Frequently Should You Change Your WordPress Theme?
Frankly, if you're trying to build a brand, and also gain more subscribers and buyers to your website, you're probably going to only want to change your website for the following reasons:
You need better website conversion.
Your theme's code is not up-to-date.
Your theme's design is not reflecting where you want to be as a brand.
You need better website conversion.
Anyone who has a website is trying to get people to do something on that site. If you're currently not bringing in subscribers, commentators, social shares, or buyers, then you're probably going to try to change your theme to include elements that will call people to those areas that you want them to be visiting.
Your theme's code is not up-to-date.
Technology changes, and so do website markup. Your code could become deprecated or become a hazard to yourself and your visitor. Having a theme that is secure, and that has the most up-to-date code is important.
Your theme's design is not reflecting where you want to be as a brand.
This is always going to be big for a lot of people. If you're not happy with what you have, then you don't want to keep it around and start feeling embarrassed about showing people your website.
Don't be in a hurry to change your theme in a moments notice. Sometimes you can work with a theme and add more functionality to it through coding or even plugins.
If you want to change your theme frequently, that's your choice, but you may find out that you should only make subtle changes to areas like colors and logo to ease your visitors to accept the new changes while not being alienated from your brand.
In the end, do what you believe is best and what works. It might not seem like the most helpful advice, but everyone has an opinion in this world. If you listen to everyone who tells you to change your theme once a month or twice a year, or once a year, then you're going to probably follow that advice, and have it down on a schedule.
Case in point: You may find that you end up one day with a perfectly great theme that does well for your brand, and converts outstandingly, but one day switch to something that won't convert well. That would really suck, right?
How frequently do you change your WordPress theme?