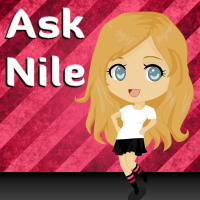 I thought it was strange to come across this question from a reader, but I'll answer it. They asked, "How do you feel about SEO plugins for WordPress?"
The fact that I've worked in the past for Yoast, who created the Yoast SEO plugin, which is used by millions of websites around the world, has nothing to do with my response.
My feelings about SEO plugins are that they are really handy for the regular Joe and Jane out there needing a little help. It's not a tool to automatically get your website listed on the first page of Google, or ranked number 1. It's a guide to help you optimize your content and overall website to be seen more favorably by Google.
Just installing it won't do. You have to do more. You have to configure the plugin. You also need to make sure to have quality content that is also unique. There's a lot of basic things your website needs aside from just installing an SEO plugin.
If you're putting all your eggs in the SEO plugin basket, you're only fooling yourself. At the very least, you need to educate yourself on basic SEO, and even basic SEO for WordPress. AND, if you're a local business, learning a little on local SEO would help you.
Plugins like Yoast SEO have a great content analysis tool to help you optimize your individual posts and pages. However, it doesn't educate you on things like making an enticing meta description or an enticing title. While it's a basic blog tip to make enticing or engaging post titles, not a lot of people are really aware that they can cleverly utilize the meta description as a call to action.
My feelings with SEO plugins are that you should use them, but shouldn't get so wrapped up into it that you over-optimize and make your content look awkward and lifeless to the reader. Remember, after you've published that post or page, Google may index your article, but you're not the only one that may read it… or suffer through reading it. Use your common sense when writing.
Honestly, there are times that I don't even insert a focus keyword into my Yoast SEO metabox. I edit the title, meta description, and add my social network images. For me, I love these tools, and find them the most useful. I've configured my Yoast SEO plugin years ago, and have been writing for a long time. For you, it might be other things because of your familiarity with SEO, blogging, or experience with the SEO plugin.
What are your thoughts on SEO plugins? What SEO plugin do you use? What are your favorite features of SEO plugins?